Pakistan will always support Kashmiri brothers and sisters: PM Nawaz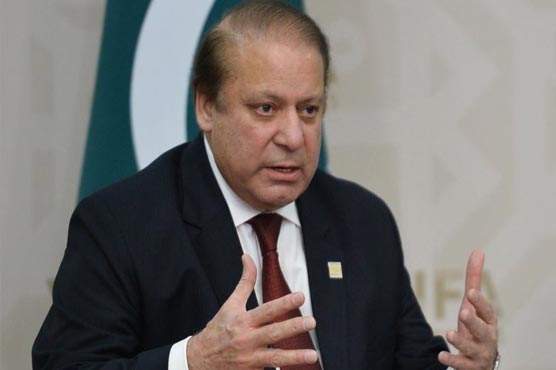 President Mamnoon Hussain said that Pakistan will support Kashmiris politically, ethically
ISLAMABAD (Dunya News) - Prime Minister (PM) Nawaz Sharif and President Mamnoon Hussain said that Pakistan will always support Kashmiris on every forum, reported Dunya News.
As Pakistanis are observing Kashmir Day on Sunday (5 February) PM said that India has deprived Kashmiris of the right of self-determination for last seven decades.
PM said that Pakistanis are standing with their Kashmiri brothers and sisters like always and will always stand with them in every situation.
He added that Kashmir is an incomplete agenda of division of sub-continent and declared as disputed territory by United Nations (UN).
President Mamnoon Hussain said that Pakistan would always offer moral, ethical, diplomatic and political support for the Kashmiris.