Pakistan observing Kashmir Day to show solidarity with Kashmiris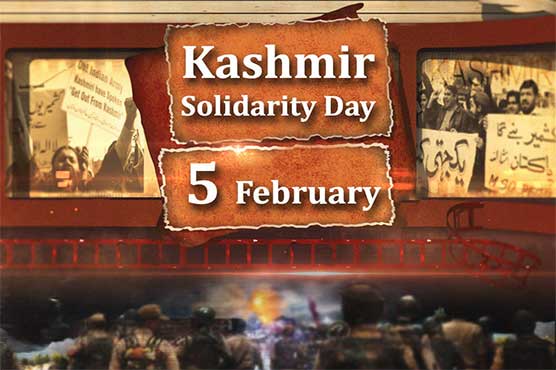 Pakistan salutes Kashmiris for sacrificing their lives but not bowing down in front of Indian forces
MUZAFFARABAD (Dunya News) - Pakistan is observing Kashmir Day on Sunday (5 February) to show solidarity with the Kashmiris, who sacrificed their lives to fight for their freedom against Indian forces, reported Dunya News.
The day dawned with special prayers at mosques for the freedom of Kashmiri people and their emancipation from Indian subjugation. One minute silence was observed at 10.00 a.m. to pay tributes to the Kashmiri martyrs.
Human chains at Kohala Bridge, Mangla Bridge and other points linking Pakistan and Azad Kashmir were formed.
The day is marked in Pakistan since February 1990 to pay homage to the Kashmiri martyrs and highlight their struggle for right to self-determination, promised to them by the international community under the resolutions of United Nations Security Council.
---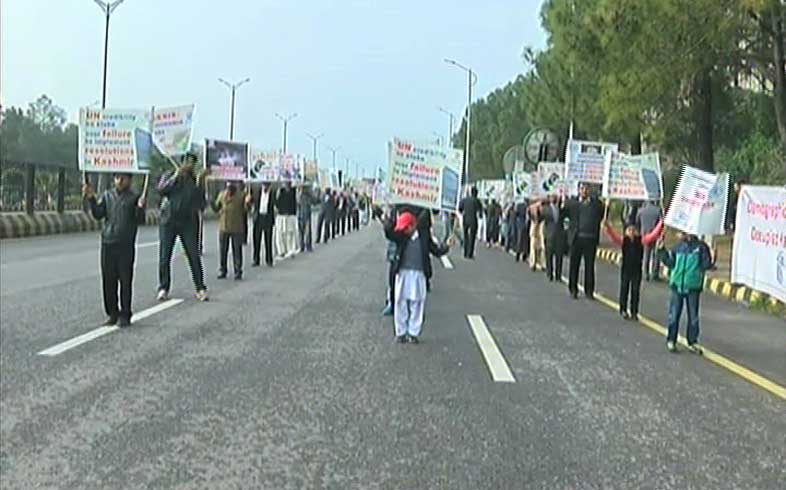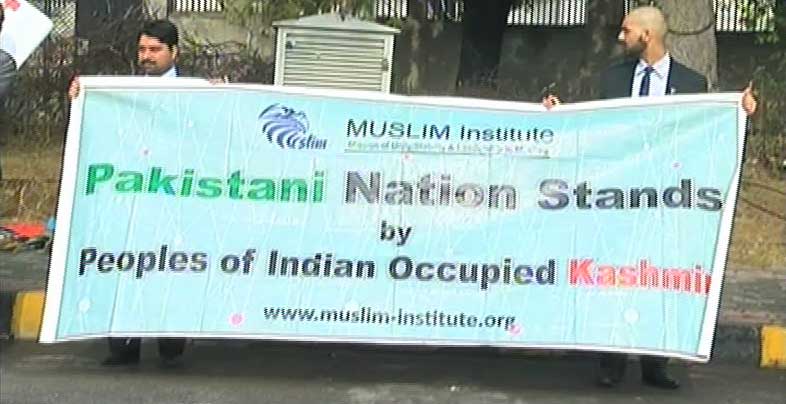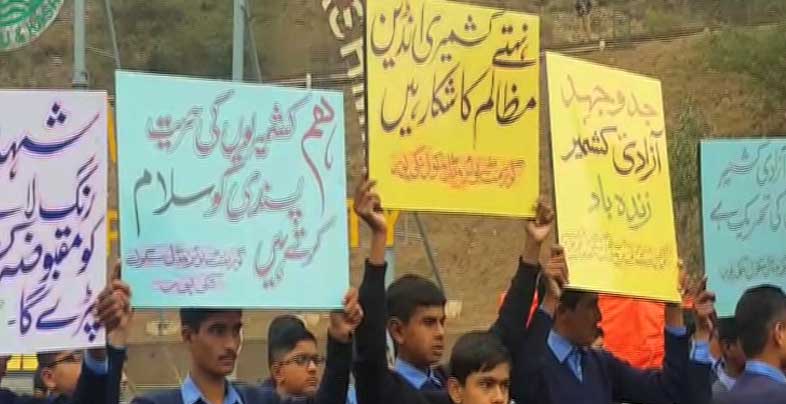 ---
On this occasion, public holiday is being observed across the country.
Rallies and demonstrations are being organised in various cities of the country, Azad Kashmir and the connecting points between Pakistan and Azad Jammu and Kashmir.
Seminars and rallies would be held in different cities on the occasion. Human chains would also be formed at various bridges connecting Azad Kashmir with Pakistan.
In last 28 years, Indian forces martyred 94,610 Kashmiris in fake encounters and in peaceful protests. 139,612 Kashmiris were jailed whereas 107,740 homes were set on fire.