Pakistan's 'Wall of Humanity' inspires Indians as well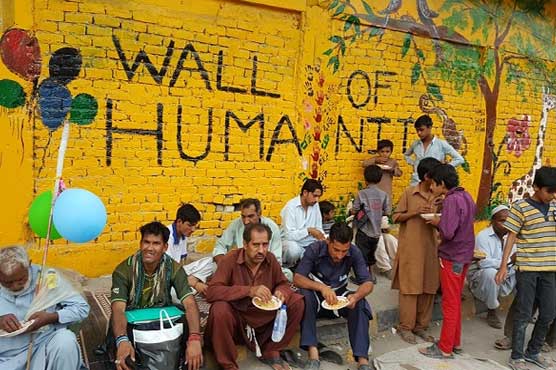 Rohayl Varind's Wall of Humanity inspired the humanitarians in India for social welfare.
LAHORE (Web Desk) – "Wall of Humanity" made by a Pakistani youngster named Rohayl Varind spread inspiration across the border in India as a welfare center named so has also been established in the neighboring country to help the poor.
It consists of a crafted wall on which clothes and other basic essentials of life are hung as giveaways for the underprivileged.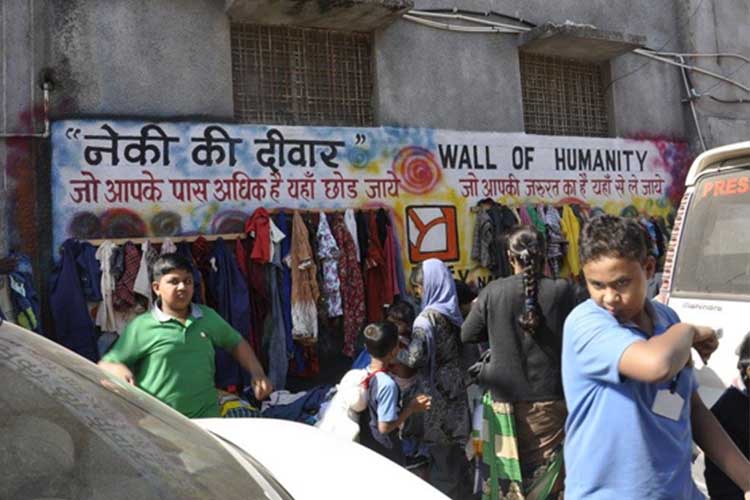 An Indian, who was impressed by the astonishing notion of social welfare through WhatsApp and Facebook, decided to follow the path and replicated the Pakistani-Irani model in India.
Rohayl Varind's humanitarian efforts were applauded by the Indian media. Furthermore, a featured article was published in The Hindu and The Quint which acknowledged the idea of standing up for the ones in need. Newspapers not only in Hindi but regional languages including Marathi also included the story in their dailies.