Pakistani flag hoisted in India's Bihar district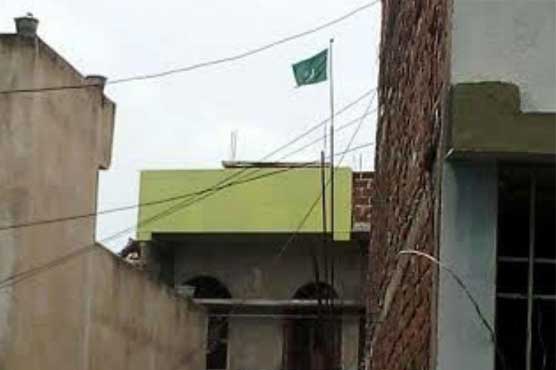 Indian police has got the flag removed now.
BIHAR (Web Desk) - A Pakistani flag was found hoisted on roof of a house in Bihar district of India on Thursday morning, the Indian media reported.
Around 6 am, the local police got a call that somebody hoisted a Pakistani flag at the top of a residential building in Nalanda's Kharadi Mohalla area.
Immediately, a team of policemen rushed to the spot and removed the flag. The local police was asked to investigate the matter.
---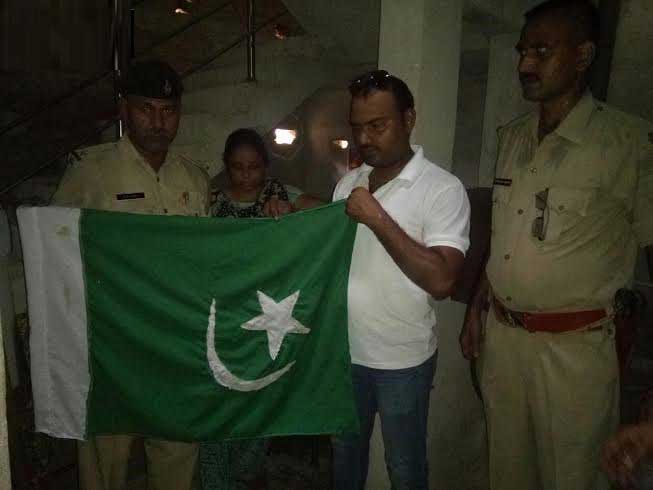 ---
Meanwhile, the residents of the Kharadi Mohalla demanded immediate arrest of the accused persons involved in the act of sedition. So far no one has been arrested.
The flag was hoisted in Bihar district a day after Pakistan observed black day against Indian atrocities in occupied Kashmir.
The largest street protests in recent years erupted after Indian troops on July 8 killed Burhan Wani, the popular 22-year-old Kashmiri freedom fighter. Police and paramilitary soldiers in riot gear enforced a strict curfew for the 13th straight day Thursday as life remained paralyzed and streets deserted in the disputed region.
In a statement on Wednesday, Prime Minister Nawaz Sharif said "Kashmir cannot be accepted as an internal matter of India" as the United Nations has already declared it a disputed area. Sharif said India had promised to the world to arrange a plebiscite in Indian-controlled Kashmir, but such a commitment was yet to be honored.
During the recent protests, clashes between the Indian forces and Kashmiris have left 47 people, mostly teens and young men. Nearly 2,000 civilians have also been injured.
Majority-Hindu India and majority-Muslim Pakistan became two different countries in 1947 when they became independent of Britain. They have since fought three wars and both claim the disputed Himalayan region of Kashmir.
Protesters in the Indian-held Kashmir are regularly arrested for hoisting Pakistani flags and chanting slogans in support of Pakistan.
---
WATCH VIDEO: