Last Updated On 07 July,2016 12:30 pm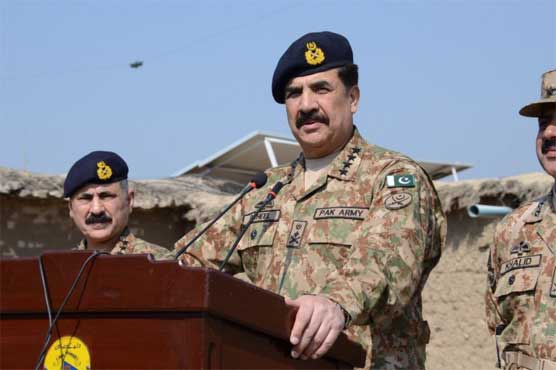 Operation against terrorists shall continue under all circumstances, says COAS
SHAWAL (Dunya News) – Chief of Army Staff (COAS) General Raheel Sharif on Wednesday stated that the troops were ready to make efforts in order to establish peace at the Pak-Afghan border, adding after the Federally Administered Tribal Areas (FATA) were cleared of terrorists and that the miscreants were being chased around the country.
General Raheel celebrated the religious festival of Eid-ul-Fitr with troops deployed on the front lines in Waziristan and offered Eid prayer with the soldiers as well. COAS also met with troops deployed in Data Khel and Shawal and lauded the spirits of the soldiers fighting at the front lines.
---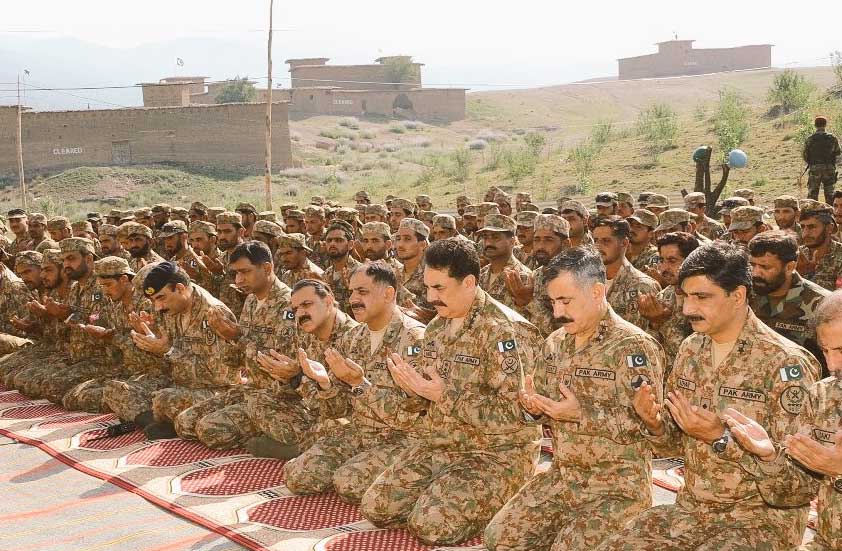 ---
While addressing the soldiers, General Raheel stated that the nation and army made great sacrifices in order to restore peace in the country, adding that the sacrifices will not go in vain and also said that the operation against the terrorist shall continue will full force.
According to the Inter-Services Public Relations (ISPR) department, Army chief stated that Pakistan intended to take part in the Afghan peace process with good faith. COAS said that the honourable return of the Afghan immigrants was essential in order to maintain lasting peace in Pakistan and also to ensure border management.
---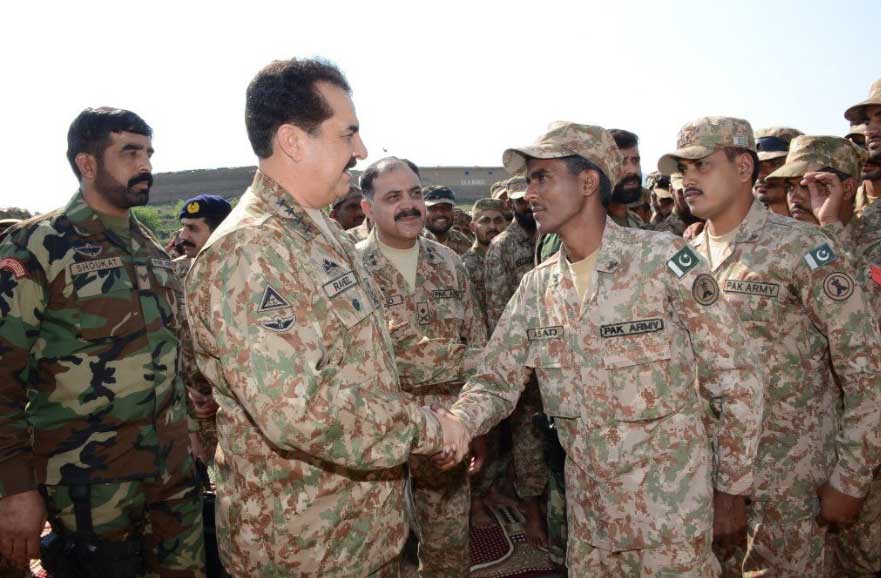 ---
General Raheel made it evident that no one shall be allowed to use Pakistani territory against Afghanistan, adding that he hoped that Afghan territory shall also not be used to make conspiracies against Pakistan. He stated that the establishment of peace and stability at the Pak-Afghan border was a top priority; further stating that action shall be taken against all those found violating peace-making efforts.
COAS stated that the terrorists shall not be allowed to return, adding that the operation shall continue under all circumstances.