Gullu Butt's brother barred from attending PAT sit-in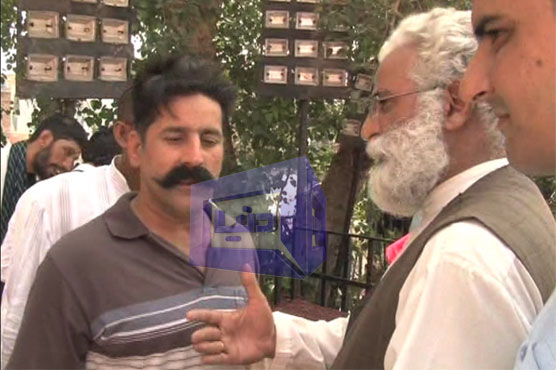 Billu Butt was forced to leave despite his claims of being a devoted follower of Tahirul Qadr
LAHORE (Dunya News) – Billu Butt, brother of the infamous Gullu Butt, arrived at Mall Road to be a part of the sit-in organised by Pakistan Awami Tehreek (PAT) on Friday to show solidarity with the party over the Model Town shooting incident, reported Dunya News.
A number of PAT members were outraged because of Billu Butt's presence and directed him to leave the venue but he told them that he takes part in the Shehr-e-Itikaf (Itikaf city) organised by Tahirul Qadri. He added that he also offers prayers behind him and has great devotion towards him.
However, PAT members were disturbed at his presence and Butt was forced to leave the venue.