It's about Panama Leaks issue instead of medical concerns: Qadri to PM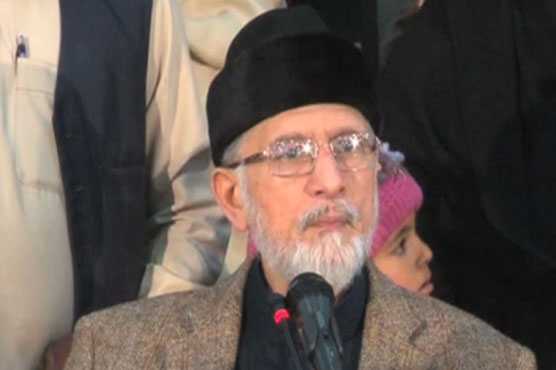 PMs of Ukraine and Iceland have resigned without any commission: Chairman PAT
LONDON (Dunya News) – Addressing through video link, Pakistan Awami Tehreek (PAT) Chairman Dr. Tahir-ul-Qadri on Wednesday has accused Sharif family and said that the latter has been involved in establishing off-shore companies through corruption, tax evasion and black money businesses, reported Dunya News.
He said that those who earn money through legal mediums have nothing to do with off-shore companies. He also said that Sharif family owns off-shore companies since 1980, High Court in London has revealed.
Chairman PAT also said that Prime Minister (PM) has nothing to do with medical examination but Panama Leaks. When will be constitution and law considered as sovereign power in Pakistan, he questioned. PMs of Ukraine and Iceland have resigned without any commission, he ended.