Deadly rains: Over 100 dead in KP, Gilgit-Baltistan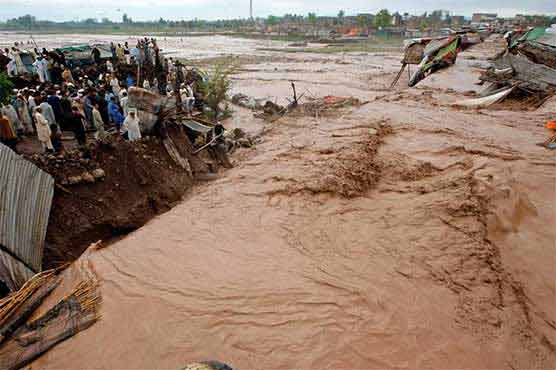 People living in the affected areas are migrating towards the safer areas
LAHORE (Web Desk, Dunya News) – Devastation on a massive scale has been caused in parts of Khyber Pakhtunkhwa (KP) and Gilgit-Baltistan as a result of rains and land-sliding, resulting in massive loss of life and property, reported Dunya News.
25 people, including 13 women, have died in the Kandia area of Kohistan because of a giant boulder falling on the houses in an area; the bodies of the deceased are being taken out from the debris.
Relief work in the affected areas is ongoing however the activities have been slowed as a result of land sliding in the area and ground contact being cut-off.
Many trees in the Karsht area of Shangla fell because of land sliding. People living in the affected areas are migrating towards the safer areas.