Last Updated On 29 February,2016 11:04 pm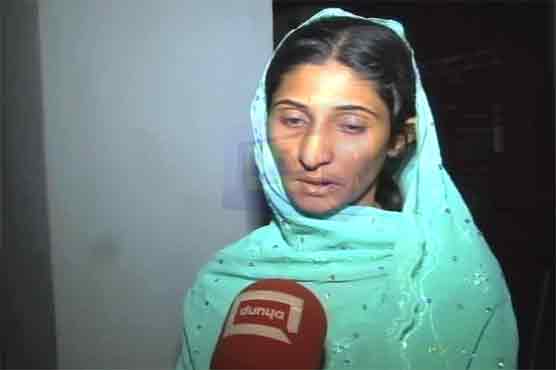 This is the first case related to Women Protection Bill, wife arrived at Green Town Police Station
LAHORE: (Dunya News) – Women Protection Bill on Monday got its first target when Basra Bibi suffering violence from husband arrived at Green Town Police Station and registered a case against her husband after suffering from violence at the hands of her husband, reported Dunya News.
According to details, Basra Bibi, resident of Green Town Block No 5, has been a victim of her drug-addict husband's violence. Basra alleged that Tayyab always used to make her a target of violence whenever asked about the expenditure of the house.
On the other hand, Saddar SP Faisal Mukhtar says that the complaint filed by the victim has been received. He added that the complaint will be treated as per law.
Basra had been wedded to Tayyab five years ago and they have a four-year-old son too. Basra Bibi said that she had gotten tired of her husband's violence.