Ten persons killed, 16 injured in blast near Khasadar force check post in Jamrud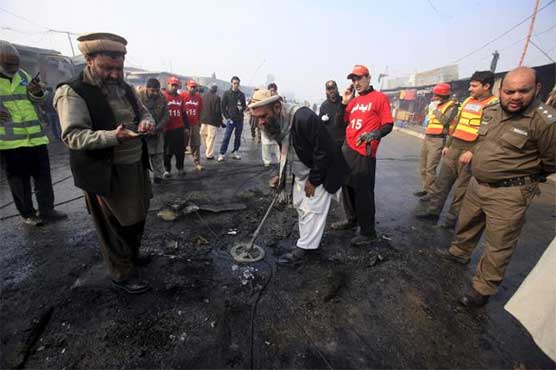 The bomb targeted Political Administration's Line Officer Nawab Shah.
PESHAWAR (Web Desk / AFP) – At least ten persons including six security personnel and a journalist were killed in a bomb blast near Khasadar check post in Jamrud town of Khyber Agency on Tuesday, Dunya News reported.
The blast took place in Karkhano Market.
According to security sources, Political Administration's Line Officer Nawab Shah, a local journalist Mehboob Afridi and child were among those killed in the incident.
Several nearby vehicles and shops were also destroyed in the incident.
---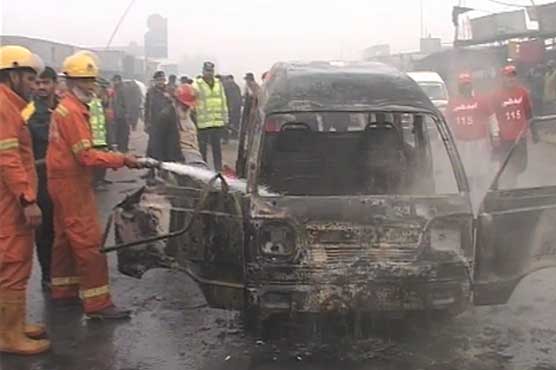 ---
"We have received reports that it was a suicide attack but we are yet to confirm this information," said Ismatullah, a Khyber tribal district administration official.
Security forces have cordoned off the area and launched search operation. The injured persons were shifted to Hayatabad Medical Complex.
The Bomb Disposal Squad (BDS) is gathering evidence from the site.
---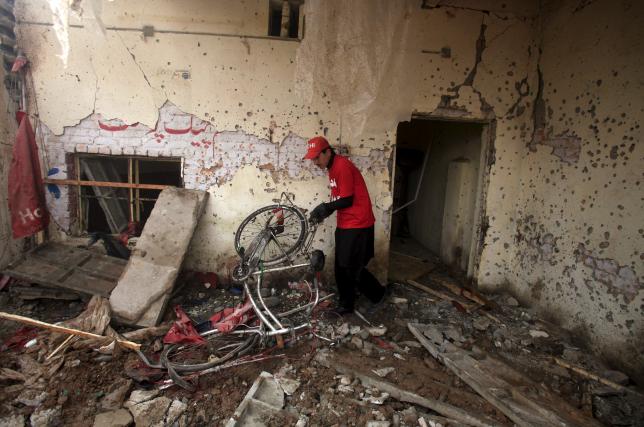 ---
Khyber is one of Pakistan's seven tribal districts situated next to Peshawar and bordering Afghanistan.
The mountainous forest regions have for years been home to some of the world's most notorious militants linked to Al-Qaeda or the Taliban.
Pakistan launched a military offensive in 2014 that has reportedly killed thousands of militants and pushed the rest over the border to Afghanistan, resulting in improved security inside Pakistan. However, militants associated with Tehreek-e-Taliban Pakistan (TTP) occasionally carry out attacks from bases in Afghanistan.
The attack in Jamrud comes a day after Pakistan-unrest-southwest lead at least six paramilitary soldiers were martyred when their vehicle hit a roadside bomb in Pakistan's southwestern province of Balochistan.
A separatist militant group said it planted the bomb in the Marget area, around 30 kilometres (19 miles) east of the provincial capital Quetta.
Thousands of paramilitary troops are deployed in troubled areas of the country to carry out security checks and help police in maintaining law and order.
---
An armed paramilitary soldier stands guard after a suicide bomber blew himself up close to a police checkpoint in Peshawar.
---
The Baloch Liberation Army claimed responsibility for the attack.
"We detonated a remote-controlled bomb and then ambushed the security forces personnel," said group spokesman Meerak Baloch.
"This is part of our war against security forces."
Baloch separatists demanding greater autonomy have been waging an insurgency for years, and the province is also riven by sectarian strife and Islamist violence.
---
WATCH VIDEO BELOW: