Last Updated On 26 November,2015 02:26 pm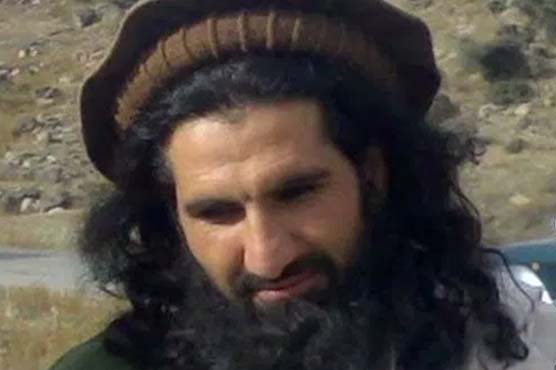 The drone strike killed 12 other militants and wounded 20 in Damma region in Khost Province.
ISLAMABAD (Web Desk) - A senior commander of the Tehreek-Taliban Pakistan (TTP), Khan Sayed alias Sajna has been reportedly killed in a US drone strike in Afghanistan, near the border with the North Waziristan region of Pakistan, the New York Times reported on Thursday.
TTP controlled almost all of the northwestern region of North Waziristan until troops launched an offensive there last year, driving many of its members into Afghanistan.
North Waziristan's Shawal Valley was a stronghold of Sajna, a leader of a breakaway faction of the Tehreek-e-Taliban whose name was added to a sanctions list of "specially designated global terrorists" by U.S. authorities last year.
The drone strike occurred in the Damma region in Khost Province, near Shahadianu Patala, a Pakistani town in North Waziristan, the NY times quoted Pakistani intelligence officials as saying. They said the strike had killed 12 other militants and wounded 20.
Another Pakistani intelligence official, speaking on the condition of anonymity because he was not authorized to speak publicly on the matter, also reported that the commander had been killed in the strike.
The claims have not yet been independently confirmed, partly because of the remoteness of the site and the restrictions on journalists' access to the area.
According to local elders, Taliban commanders were meeting to resolve the growing differences among the various Taliban offshoots when the drone strike took place.
In 2014, Sajna publicly rejected the TTP leader, Maulana Fazlullah, and said his faction would continue to fight on its own. The feud erupted after an American drone strike killed Fazlullah's predecessor, Hakimullah Mehsud. Sajna said in a statement that he was leaving because "the present leadership has lost its path."
Sajna is believed to be the mastermind behind the Bannu jail attack in 2012. He is also suspected to have orchestrated the attack on a Naval base in Karachi.
US drone strikes have long targeted militants hiding along the porous border between Pakistan and Afghanistan but the programme has caused uproar in both countries over civilian casualties in botched strikes.
However, the number of American drone strikes in Pakistan's tribal area has sharply declined in recent months. The Pakistani military has also recently developed its own drone, which is being used for both aerial surveillance and missile attacks.

More than three thousand militants have been killed in ongoing operation Zarb-e-Azb in North Wazirtistan tribal region since June 2014.