Last Updated On 10 November,2015 11:07 am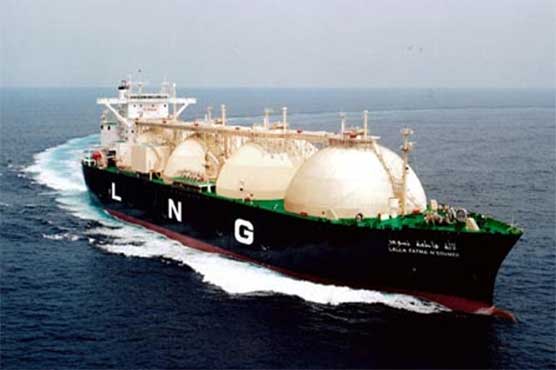 The Energy Minister said 1.5 million tons of LNG will be imported annually.
ISLAMABAD (Web Desk / Reuters) - Pakistan has finalised a 15-year, $16 billion liquefied natural gas (LNG) deal with supplier Qatar and shipments are expected to begin next month, Pakistani energy minister Shahid Khaqan Abbasi said on Monday.
The amount is 1.5 million tonnes per year, the minister told Reuters on the sidelines of an Asian ministerial energy roundtable in the Qatari capital Doha.
The two sides have agreed a price, he said without elaborating.
"We have finalised the deal. The first shipment is expected in December," he said.
"We are hopeful for similar deals in the future."
Recently, Pakistan and Russia signed an inter-governmental agreement for the construction of 1,100-kilometer (684-mile) gas pipeline, stretching from southern Karachi to Lahore in the country's northeast.
The $2 billion project, to be built by Russian state-owned industrial conglomerate Rostec, with a capacity of 12.4bcm per annum will connect liquefied natural gas terminals from the port city of Karachi to Lahore, helping the country deal with crippling energy shortages.