KP assembly observed one minute silence for victims of Naltar accident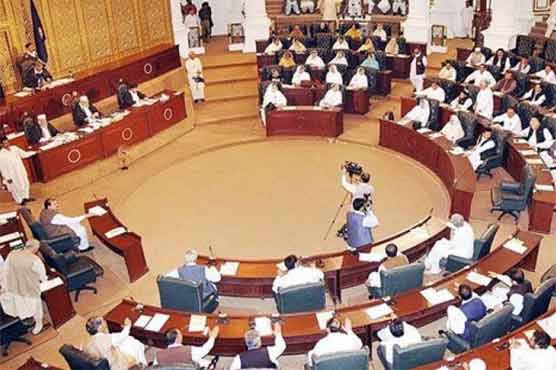 Members of assembly prayed for martyred pilots, expressed their condolence for foreign ambassadors
PESHAWAR (Dunya News) – Khyber Pakhtunkhwa (KP) assembly observed one minute of silence for the victims of Naltar Accident on Friday. Assembly's session was chaired by Speaker Asad Qaiser. Session started late as quorum was not completed.
Members of the assembly prayed for the martyred pilots of army while expressed their condolence for the foreign ambassadors.
Pakistan People's Party's Nighat Orakzai condemned the fact that women could nt cast vote in by-election. She also submitted a motion against the issue in the assembly.