Last Updated On 15 January,2015 About 0 seconds from now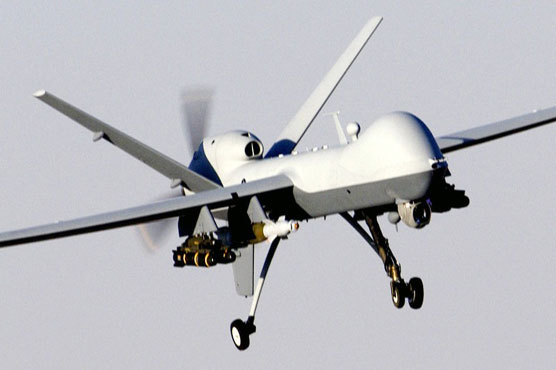 Separate drone attacks took place in North Waziristan and South Waziristan on Thursday.
PESHAWAR (Web Desk / Agencies) - In the latest US drone strike, at least five people were killed in South Waziristan Agency on Thursday, Dunya News reported.
As per details, the attack took place in Achat Dara areas of South Waziristan, where a house was targeted. Identities of those killed could not be confirmed yet.
Earlier today, at least six people were killed in a drone strike in North Waziristan tribal region.
A US drone fired missiles on a house in Wacha Dhaara area of Shawal. The deceased were foreigners, sources told.
Pakistan s semi-autonomous areas have long been a hideout for militants of all stripes — including TTP, Al Qaeda and other foreign fighters.
Latest drone strike in Pakistan is the third of its kind in the country in 2015. To date, at least 17 suspected militant have reportedly been killed in such strikes since the start of the year.
Drone strikes in Pakistan stopped for the first six months last year while the government held peace talks with the Tehreek-e-Taliban. But the talks failed and the strikes resumed days before the military announced a major anti-Taliban offensive in North Waziristan on June 15, 2014.
Security forces have stepped up operations against the Taliban in response to a December 16 school massacre in which more than 130 children were killed, but details of its efforts are sketchy as independent journalists are not allowed in North Waziristan.
U.S. drone strikes are deeply unpopular in Pakistan and the government is officially against them, even though many senior TTP commanders have been killed in such attacks in past years.