Indian Red Cross Society launches blood donation drive for Peshawar victims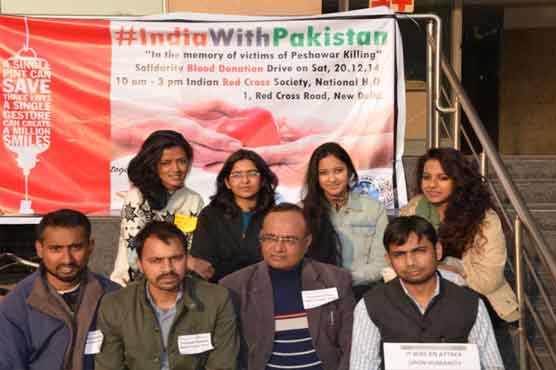 People from all walks of life participated in the blood donation drive in New Delhi.
New Delhi (Web Desk)—In solidarity with victims of Peshawar school attack, a blood donation drive was organized by Aman ki Asha, Aghaaz-e-Dosti and Gandhi Global Family at Indian Red Cross Society head quarters at New Delhi on Saturday.
As many as 30 persons turned up to provide blood for the cause. Organizers told that it is a way to express their solidarity with victims of Peshawar brutal attack. The event was organized with the objective to extend help across the border and demonstrate solidarity with the victims. Through this gesture, the organizers conveyed their message of peace, tolerance and humanity.
People from all walks of life participated in the blood donation drive and many among them were first time donors who registered their solidarity.
"All I want to say is that I am overwhelmed by the response of the common man in both countries. Indians opened their hearts and cried along with the Pakistanis while the Pakistanis welcomed it. For some time, it did not look like we were sworn enemies that we have been for long. It was like estranged branches of a joint family united by grief" said Samir Gupta, an IT professional and Aman ki Asha peace activist based in Ghaziabad.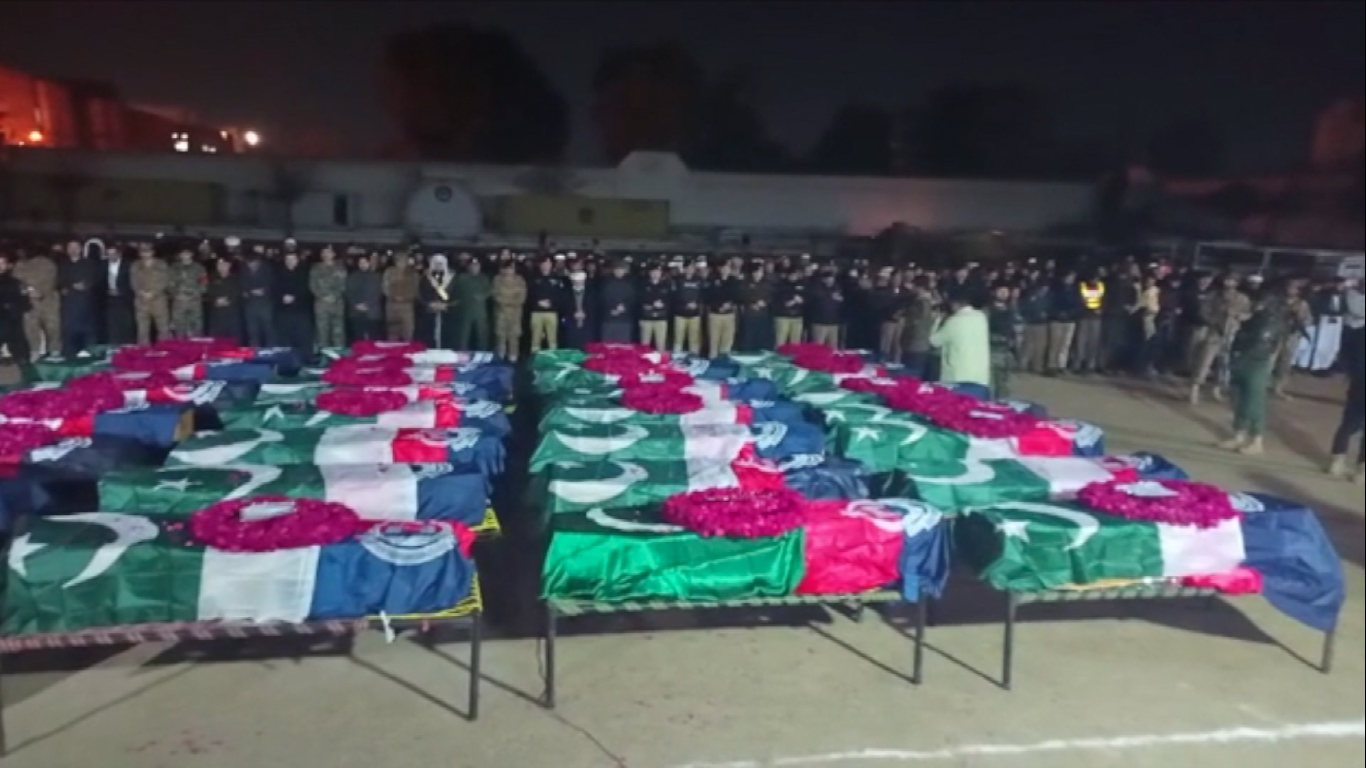 Ravi Nitesh of Mission Bhartiyam said on this occassion "There is a need to register the solidarity with people of Pakistan, as it was an attack upon humanity through which we all are associated regardless of region, religion or any other identity."
Devika Mittal, freelance writer and convener of Aaghaz-e-Dosti India remarked "We are hopeful that through this blood donation drive, we will contribute somewhere in sphere of humanity, to let people understand the importance of being together and being humane.
During this hour of grief in the wake of Peshawar attack, people from India have shown their immense support, love and solidarity for the victims of Peshawar attack by holding candlelight vigils, special prayers and condolence references.
Earlier, schools across India observed a two-minute silence and held special prayers to pay tribute to the victims of Peshawar school attack on Tuesday this week.
Indian Prime Minister (PM) Narendra Modi had appealed to hold a two-minute silence as a mark of solidarity with Peshawar school children killed in a terrorist attack after his phone conversation with Pakistan Prime Minsiter Nawaz Sharif.
Moreover, Indian Parliamentarians also paid homage to innocent Pakistani children in both Lok Sabha and Rajya Sabha.
Twitter which is usually flooded by exchange of accusations and provocative comments between Indians and Pakistanis was inundated by expressions of grief and solidarity from Indians as they used the hashtag #IndiawithPakistan to convey their deepest condolences over the death of students in Peshawar.