Blaming ISI, army without evidence is regrettable: PTI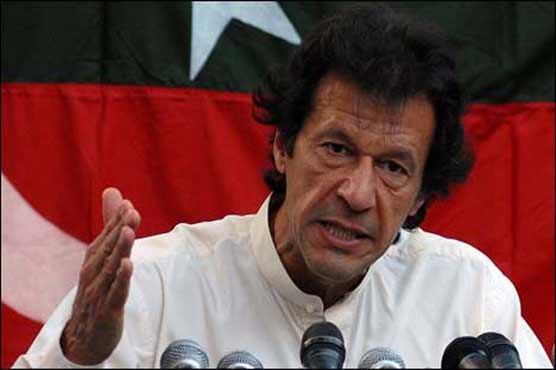 PTI's core committee has condemned attack journalist anchorperson Hamid Mir.
ISLAMABAD (Dunya News) – Pakistan Tehreek-e-Insaf (PTI) has regretted targeting Inter Services Intelligence (ISI) without any evidence.
Pakistan Tehreek-e-Insaf (PTI) chief Imran Khan chaired a meeting of party's Core Committee here on Thursday. The participants of meeting condemned attack on anchorperson Hamid Mir.
In a declaration after the meeting, the PTI's core committee said that the government failed to provide security to the journalists. The committee demanded immediate probe into the attacks on journalists. It said that criticizing ISI and Pakistan Army without any evidence was regrettable.
The statement said that security institutions are engaged in war against terrorism and in this crucial time media should play a responsible role. Media also needs to devise self-accountability, the declaration added.
The declaration also criticized government's attitude. It said that that ambiguity in government's attitude has raised many questions due to differing statements of the ministers regarding attack on Hamid Mir while PM Nawaz Sharif remained silent over the issue.
The declaration said that the government was adopting delaying tactics instead of solving the problem. The PTI also expressed its concerns over government's failure to identify those involved in the attacks on journalists.
On the other hand, Hamid Mir on Thursday endorsed his brother's statements naming Inter Services Intelligence (ISI) for attack. Hamid Mir reiterated the allegation without naming the Director General (DG) ISI.
In a written statement, Hamid Mir said that if anyone of his family is harmed in anyway, the responsibility will fall on 'state elements'. Hamid Mir's brother Amir Mir read the statement to the press in Karachi.
The statement said that he had informed his organization's management, family members and friends about potential life threat.
The statement went on to say that Mir had also pointed out of the elements mentioned by his brother on TV.
According to Hamid Mir, he had informed an agency's members who came by his house that he feels threatened the most by ISI in the present situation.
Statement also says that no individual or institution is above the law and constitution. He said a person who has received bullets can fully understand the sacrifices army men make.