Hamid Mir seconds brother's allegations against ISI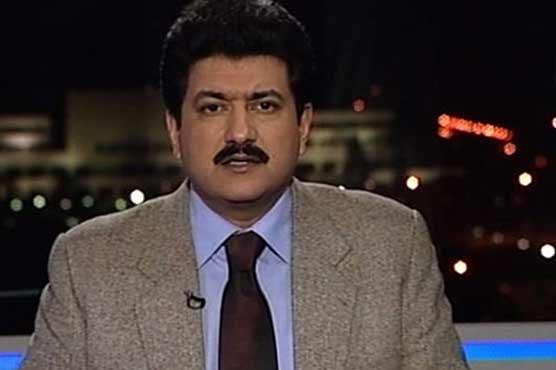 Statement also says that no individual or institution is above the law and constitution.
KARACHI (Dunya News) – Prominent journalist Hamid Mir on Thursday endorsed his brother's statements naming Inter Services Intelligence (ISI) for attack. Hamid Mir reiterated the allegation without naming the Director General (DG) ISI, Dunya News reported.
In a written statement, Hamid Mir said that if anyone of his family is harmed in anyway, the responsibility will fall on 'state elements'.
Hamid Mir's brother Amir Mir read the statement to the press in Karachi. Hamid Mir's statement said that he had informed his organization's management, family members and friends about potential life threat.
The statement went on to say that Mir had also pointed out of the elements mentioned by his brother on TV.
According to Hamid Mir, he had informed an agency's members who came by his house that he feels threatened the most by ISI in the present situation.
Statement also says that no individual or institution is above the law and constitution.
He said in the statement that Pakistan Army and security institutions personnel are offering sacrifices for the country and that a person who has received bullets can fully understand the sacrifices army men make.
Earlier, Dunya News obtained Hamid Mir's preliminary clinical summary according to which, Hamid Mir received bullets on arm, ribs, hip and a thigh.
According to preliminary clinical summary, Hamid Mir was brought to the hospital on April 19 at 5:34 in the evening. Hamid Mir was reportedly in conscious state and was brought for CT scan at 7:48 pm
Mir received 6 bullets which injured his arm, ribs and thigh. Doctors had rushed Hamid Mir to operation theatre following his critical condition.
The bullet in the arm caused fractures whereas the bullet that injured his ribs also harmed intestines. The bullet that went into the thigh also caused leg fractures.
The bullet from the hip was also removed.