Dera Murad Jamali: Attack on police vehicle leaves four dead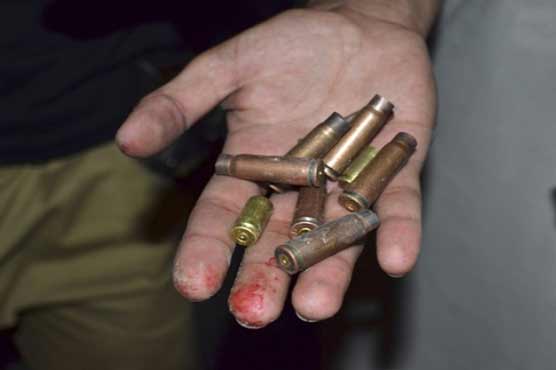 Unknown armed men fired rocket launchers on police vehicle in Tehsil Chatar.
DERA MURAD JAMALI (Dunya News) – At least four policemen including an assistant sub-inspector (ASI) were killed in attack on a police vehicle on Thursday.
According to details, some unknown persons targeted a police vehicle near Dargah Shehnsha in Chatar Tehsil killing ASI Karim Bakhsh Bhangar, Head Constable Sadoora Khan Pahor, Constable Rawat Khan Domki and Constable Wahid Bakash.
The accused used rocket launchers and heavy weapons while police vehicle completely damaged in the attack while the accused succeeded to flee from the scene.
A heavy contingent of police rushed to the scene and cordoned off the area while dead bodies of the victims were shifted to Civil Hospital Dera Murad Jamali.
It is pertinent to mention here that DSP Chatar Abdul Ghaffar Selachi and two other police officials were injured three in a blast on Tuesday.