Critically ill British girl dies after life support removed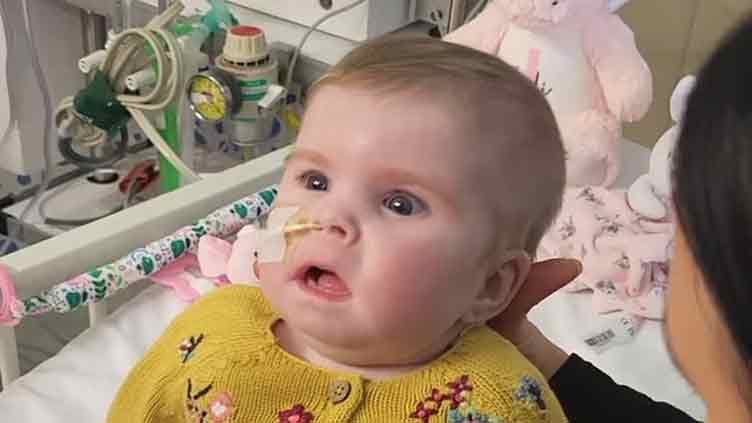 Rome had granted Indy Gregory Italian citizenship for shifting her to Italy to ensure treatment
LONDON/ROME (Reuters) – Indi Gregory, a critically ill eight-month-old baby girl from Britain who was taken off life support over the weekend following a legal battle, has died overnight, her family said on Monday.
Gregory's parents lost a legal fight last month to keep her on life-support machines and have her transferred to a Vatican children's hospital in Rome.
The baby died at 0145 GMT, Dean Gregory, her father, said in a statement issued by charity Christian Concern.
Gregory suffered from a rare, incurable and degenerative mitochondrial disease which meant that her cells did not produce enough energy.
Her doctors in Britain's National Health Service (NHS) said she suffered from significant pain and distress and there was no point in further treatment. English courts agreed, with a final ruling on Friday over where treatment should be removed.
The baby was moved from a hospital in Nottingham, central England, to a hospice on Saturday where she was taken off life support.
In a statement, her father said he and the baby's mother, Claire, were "angry, heartbroken and ashamed".
"The NHS and the courts not only took away her chance to live a longer life, but they also took away Indi's dignity to pass away in the family home where she belonged," he said, adding that she would always be remembered.
"I knew she was special from the day she was born."
Last week, the Italian government granted the baby Italian citizenship in a fruitless move aimed at stopping her from being taken off life support and allowing her to move to Italy.
"We did everything we could, everything possible. Unfortunately, it was not enough," Italian Prime Minister Giorgia Meloni said on messaging platform X, formerly known as Twitter.
Pope Francis referred to the case on Saturday, saying in a statement that he was praying for the girl, her family, and all children suffering from war and diseases.