Published On 13 January,2022 06:28 pm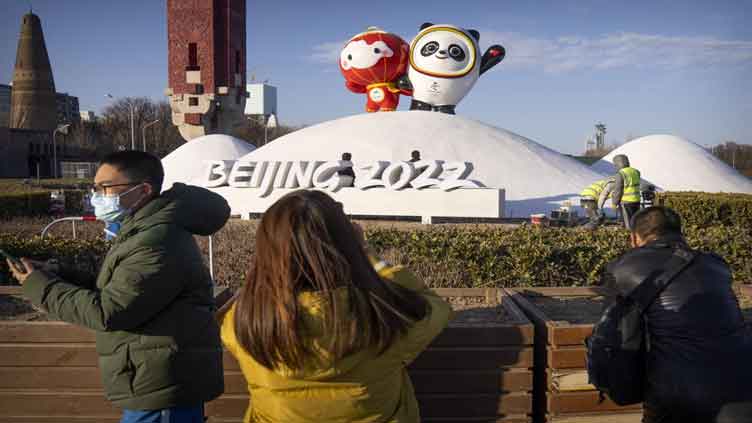 China faces omicron test weeks ahead of Beijing Olympics
TAIPEI (AP) — Most access to a major city adjacent to Beijing was suspended Thursday as the government tried to contain an outbreak of the coronavirus's easily transmitted omicron variant ahead of next month's Winter Olympics in the Chinese capital.
Tianjin, a port and manufacturing center with 14 million people, is one of a half-dozen cities where the government is imposing lockdowns and other restrictions in response to outbreaks.
With the success of the Games and China's national dignity at stake, Beijing is doubling down on a "zero-tolerance" policy that has more than 20 million people under lockdown in Xi'an in the west and other cities. Some are barred from leaving their homes.
On Thursday, Tianjin suspended train, taxi, bus and ride-hailing services to other cities. Airline flights and high-speed train services were suspended earlier and highways closed. People leaving the city were required to present negative virus tests and receive special permission.
Trucks carrying food and medical will be allowed in but drivers were told to wear masks and take other steps to avoid transmitting the virus, according to a city government notice.
Automaker Volkswagen AG said it shut down two factories in Tianjin on Monday and employees have been tested twice. "We hope to resume production very soon," it said in a statement.
Tianjin conducted mass testing for a second time Wednesday. The government asked residents to wait at home until they receive a negative result.
Tianjin's proximity to Beijing makes the timing particularly fraught. During the Tokyo Olympics in July, Japan saw a widespread outbreak driven by the delta variant.
Despite that, the disruptions for people in Tianjin remain relatively light.
"Everything is fine, the supermarkets and restaurants, you can go to all normally," said Yu Xuan, who works at a university in Tianjin.
Wang Dacheng, another resident, said his father who has trouble walking was able to get tested in their apartment.
"Tianjin people are pretty optimistic. Everyone's been very calm and collected," Wang said.
Elsewhere, restrictions in Xi'an, a city of 14 million people, and the central province of Henan have prompted complaints people sequestered in their apartments were running out of food.
China has imposed sweeping restrictions on movement since early 2020.
That started with the then-unprecedented step of sealing off 11 million people in the central city Wuhan, where the virus was first detected, and other parts of surrounding Hubei province.
The government also has prohibited most foreign travelers from coming into China and uses digital surveillance to track members of the public.