Producer shrugs off rumors of TLOMJ screening in India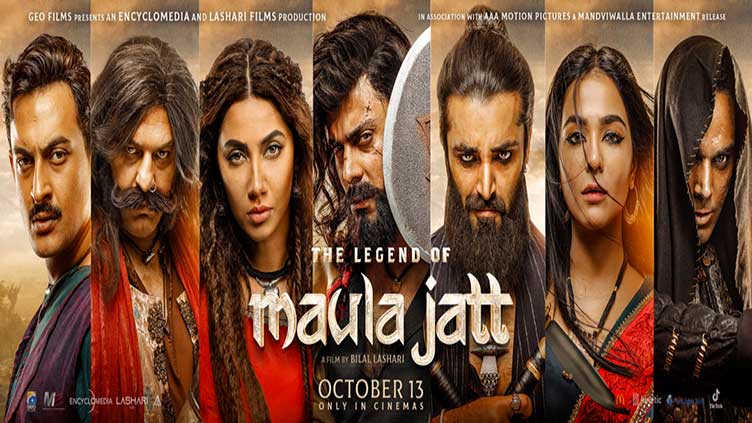 Producer shrugs off rumors of TLOMJ screening in India
News Desk – 'The Legend of Maula Jatt' producer Ammara Hikmat has denied rumors that the Punjabi action film will be released on December 23 in India.

The possibility of The Legend of Maula Jatt s release in India has set rumor mills ablaze. Pinkvilla on Saturday said that Pakistani blockbuster TLOMJ will be set to screen in India from December 23. However, Ammara made it clear that no formal notification had been made regarding the situation.

Even though, a number of Indian media outlets followed suit by speculating on whether and when the film, will be released in India. Ammara expressed optimism that Indian viewers would see the movie, but she denied rumors that a contract had been extended for the release of The Legend of Maula Jatt.

In its seventh week of release, TLOMJ has earned $10 million worldwide, outperforming many Indian films. Pinkvilla also made a breakdown of TLOMJ s box office earnings per country.

The movie, which debuted on October 13, made £1.39 million in the UK, making it the greatest South Asian grosser since Padmaavat in 2018. It outperformed a number of well-known films, including Sanju, Race 3, Zero, KGF 2, RRR, and others. The movie outperformed Bajrangi Bhaijaan at the box office in Norway. The Punjabi action movie is also the highest grossing Punjabi movie ever, surpassing its Indian counterparts Chaar Sahibzaade and Carry on Jatta 2 ($9 million and $8.50 million, respectively).

According to Pinkvilla, the film starring Fawad and Mahira Khan has made a total of $3.98 million in Pakistan and $6 million in foreign markets. With PKR 73 crores in global box office, Jawani Phir Nhi Aani 2 previously held the title of biggest Pakistani movie. The number has already tripled, all thanks to The Legend of Maula Jatt, as it keeps rising.

There has been a prohibition on cultural contact between India and Pakistan since 2019.