No evidence highly-shared 'satellite photo' shows Cuba's blackout on Sept. 27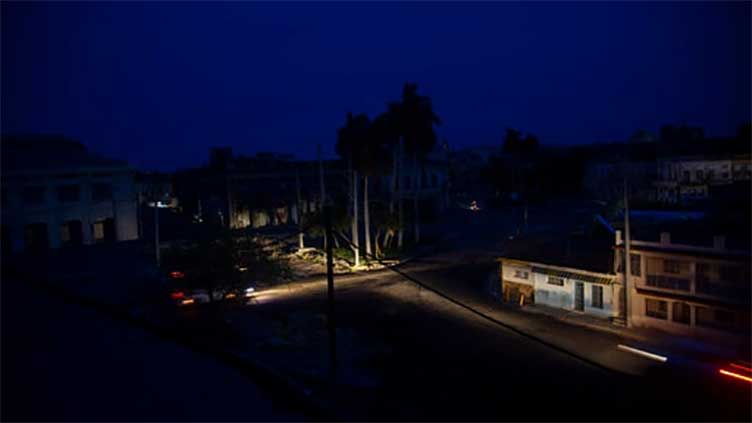 No evidence highly-shared 'satellite photo' shows Cuba's blackout on Sept. 27
(Reuters) - Following reports that Cuba experienced a nationwide blackout on Sept. 27 after being hit by Hurricane Ian, social media users shared a purported satellite image showing the blackout from space. Reuters found no evidence, however, that this is an authentic photo.
Reuters reported that Cuba's electrical grid collapsed late on Tuesday, leaving the entire country without power shortly after the passage of Hurricane Ian (here).
Examples claiming the photo shows the blackout can be found (here) (here) (here).
The image resembles a photograph featured in a 2014 article by Discover Magazine (here). According to the piece, it was captured by NASA's Suomi NPP satellite in 2012 (here).
That image may have been altered to fade out the lighting in the section showing Cuba – virtually all the rest of the elements match. See a side-by-side comparison (here).
Peter H. Jacobs, at NASA Earth Communications, told Reuters that the image recently shared on social media "was not an authentic Suomi NPP depiction of a blackout in Cuba" from Sept. 27.
"Neither Suomi NPP nor its follow-on NOAA-20 (the two satellites that have the VIIRS instrument that captures these blackouts) observed the reported Cuba blackout on the 27th," Jacobs told Reuters via email.
VERDICT
No evidence. The image appears to be an edited version of an image credited to the Suomi NPP satellite years ago. NASA told Reuters that neither the Suomi NPP nor its follow-on NOAA-20 observed the reported blackout in Cuba on Sept. 27.