Afghan govt's Deputy PM Mullah Baradar terms his assassination news as rumour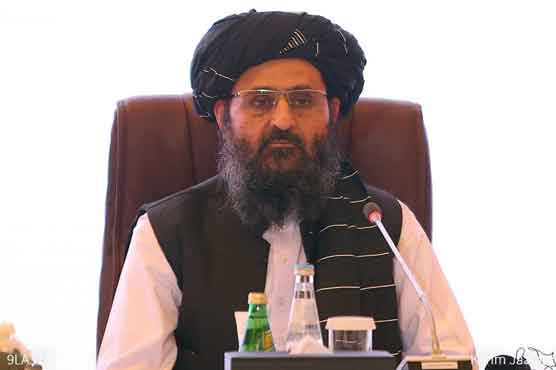 Afghan govt's Deputy PM Mullah Baradar terms his assassination news as rumour
KABUL (Web Desk) – Afghanistan's interim Deputy Prime Minister Mullah Abdul Ghani Baradar has termed his assassination news as a rumour.
According to the details, the Qatari foreign minister had reached Kabul yesterday where he was received at the Presidential Palace by Deputy Prime Minister (Second) Abdul Salam Hanafi. The Qatari foreign minister then met with Afghan caretaker Prime Minister Mullah Hassan Akhund and other senior leaders.
Due to the absence of Mullah Baradar during the Qatari foreign minister's visit to Kabul, his injuring and assassination rumours were surfaced.
On the other hand, several social media users had also claimed that Mullah Abdul Ghani Baradar had been injured or killed in battles with different Taliban groups at the presidential palace, later this was denied by the Taliban leader.
Afghanistan news agencies, including TOLO News, tweeted about the audio recording, stating, "Mullah Abdul Ghani Baradar, deputy prime minister of the Taliban government, verified his life."
After reports of his purported death spread on social media, Taliban co-founder and Afghanistan's new deputy prime minister, Mullah Abdul Ghani Baradar, released an audio message claiming he was well and had not been harmed.
Following rumours that Baradar had been injured or killed in battles with different Taliban groups at the presidential palace, Taliban spokesperson Mohammad Naeem tweeted the statement. While no verification is available for the message, it has been uploaded on official Taliban websites.
The remark, tweeted by Taliban spokesman Mohammad Naeem, comes after rumours that Baradar was injured or killed in Taliban fighting."
— Dr.M.Naeem (@IeaOffice) September 13, 2021
However, many on social media believe it is past time for Baradar to emerge physically to disprove any rumours of his death. Speculation has engulfed social media, particularly in India. "There had been media coverage of my death," he said in the video. "I've been gone on vacations for the several previous nights. We're all OK, my brothers and pals, wherever I am right now. The media always publish fake propaganda. As a result, reject all of those falsehoods boldly, and I can assure you that there is no problem and that we have no difficulty," he added.
The Taliban later released some videos showing Mullah Abdul Ghani meeting with tribal elders in Kandahar.
— Dr.M.Naeem (@IeaOffice) September 13, 2021