Published On 29 January,2021 09:59 pm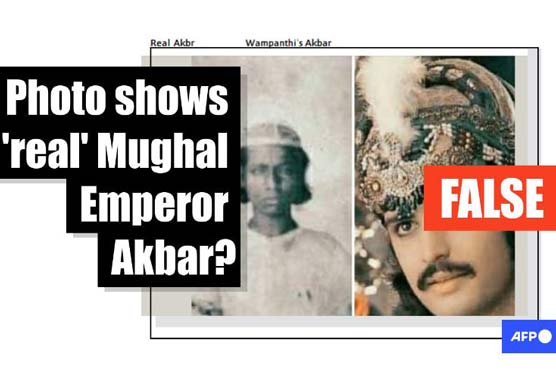 This old photo shows the last Mughal king's son, not Emperor Akbar
(AFP) - Facebook posts circulating in India show two pictures — one black-and-white photo of an austere-looking man and a colour photo of an Indian actor's glamorous portrayal of Mughal Emperor Akbar. The posts claim that the old photo shows the "real Akbar" and criticise "communists" for glorifying Akbar in modern-day impersonations. The claim is false; the old photo shows the last Mughal king's son who was born centuries after Akbar's reign; cameras did not exist during Akbar's life.
The composite image was published on Facebook on January 19, 2021.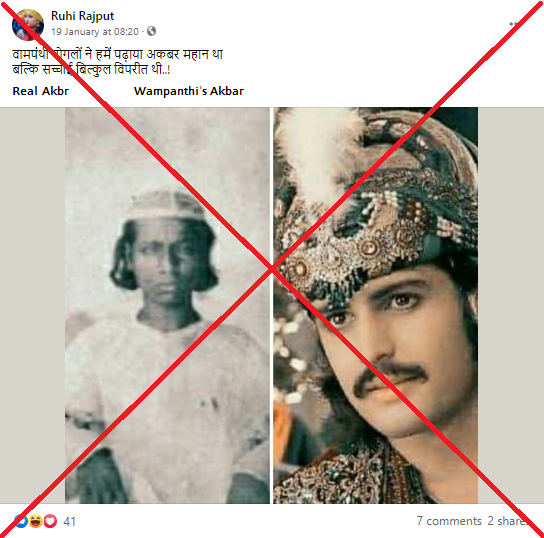 "Bastard communists have taught us that Akbar was great. The reality was absolutely opposite," the Hindi-language caption reads.
The superimposed text above the black-and-white photo reads, "Real Akbar" and the text above the colour photo reads "Leftists' Akbar".
The post circulated as scholars continue to raise concerns about the misrepresentation of the Islamic Mughal's empire by right-wing groups in India who seek to promote Hindu nationalism.
The image was also shared alongside similar claims on Facebook and on Twitter.
The claim, however, is false.
A reverse image search on Google found that the black-and-white photo in fact shows Mirza Shah Abbas, the son of the last Mughal emperor, King Bahadur Shah Zafar.
The photo was published on Indian Culture, an online initiative by the Indian Ministry of Culture, and is dated circa 1850-1860, hundreds of years after Akbar reigned in the 16th century.
Below is a screenshot comparison photo shared in the misleading posts (L) and the photo published on the Indian government website (R):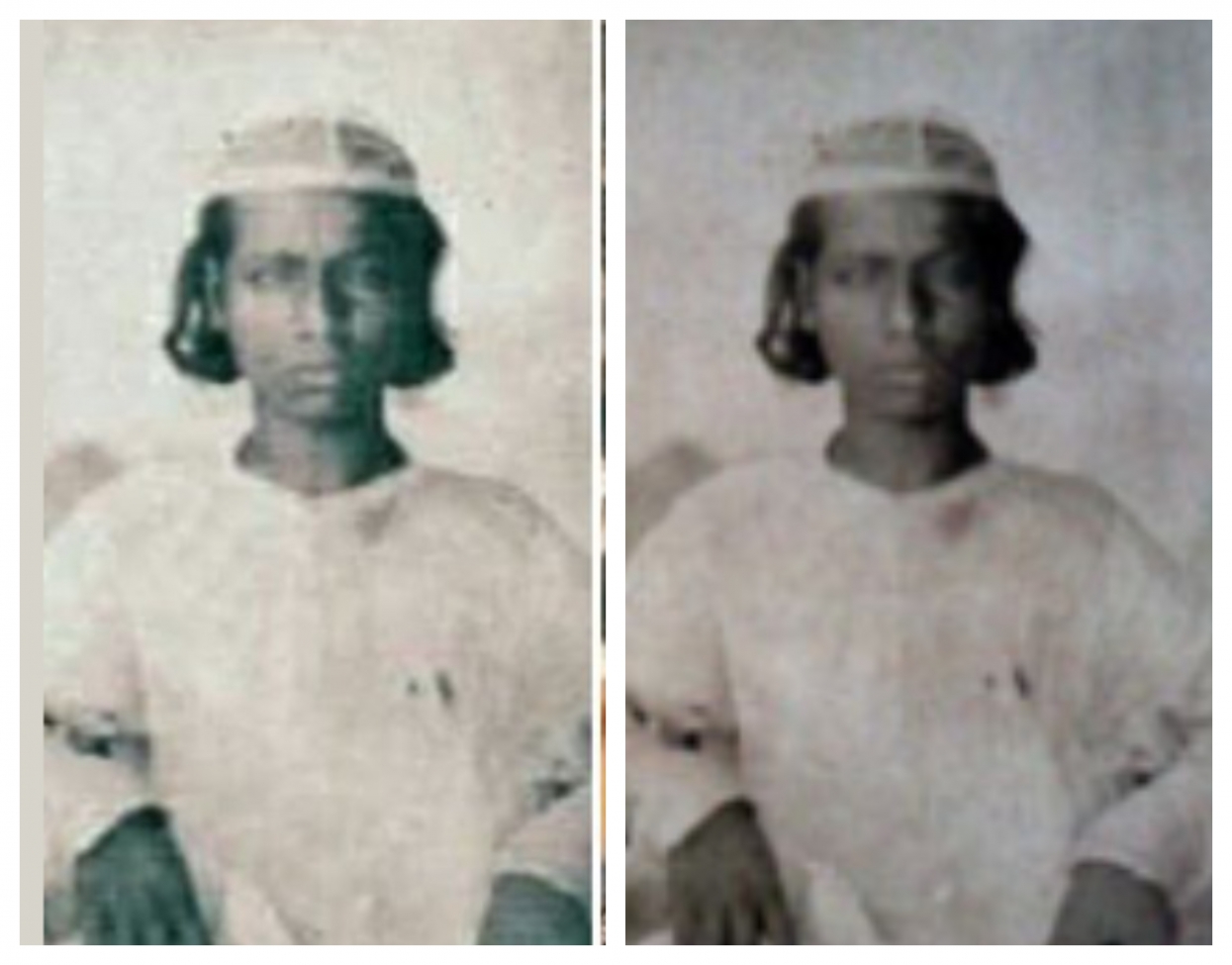 The photo was also published by the University of London's School of Oriental and African Studies. The image is dated 1858 and is captioned: "The King of Delhi's Two Sons".
Moreover, cameras had not yet been invented during Akbar's time as ruler of the Mughal empire from 1556-1605.
The second photo of the modern-day portrayal of Akbar shared in the misleading social media posts shows Indian actor Rajat Tokas, who played the Mughal emperor in the television series Jodha Akbar. The show aired from 2013 to 2015.