Film star Sana reveals her fitness secret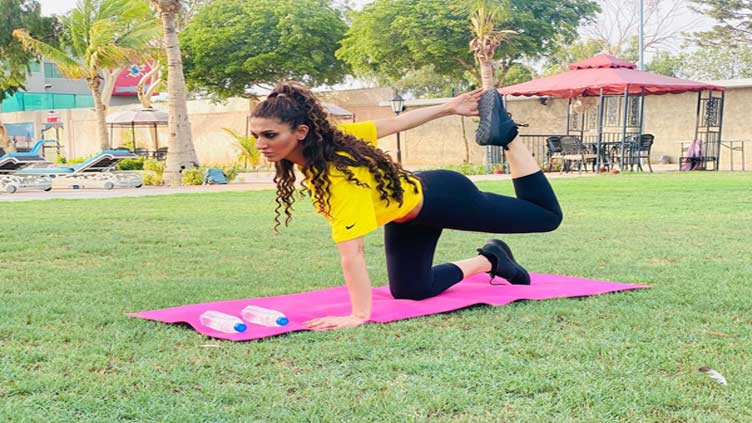 Entertainment
Bojh actress remains fit by engaging in various activities including sports
LAHORE (Web Desk) - Lollywood actress Sana has been ruling the hearts of fans with her beauty and stunning acting skills.
In an interview, the Bojh actress unveiled that there is no secret behind her fitness. She remains fit by engaging in various activities including sports which keeps her in good shape.
The 44-year-old actress expressed pride in her fitness, stating that she feels honoured when people, including celebrities and the general public, admire her for maintaining good health. She also mentioned that she experiences immense joy when others take inspiration from her and start exercising.
The actress emphasised her belief that women should consider marrying rich individuals. With a smile, she added that money holds significant importance and without financial stability, marriages and love could quickly come to an end.
Therefore, she always advises women to choose wealthy partners.
She clarified that she doesn't explicitly discourage marrying less fortunate individuals. If someone genuinely loves another person, they should continue to do so. However, they should bear in mind that money plays a crucial role in advancing one's life, she added.
According to Sana, she will prioritise money over love since it holds immense importance in moving forward in life.
Sana started her Lollywood career in 1997 from film Sangam. Sana won 'Best Actress' award at Nigar Awards in 2002 for her role Sitara in Yeh Dil Aap Ka Huwa.