Fashion celebrities announce first fashion museum, annual gala event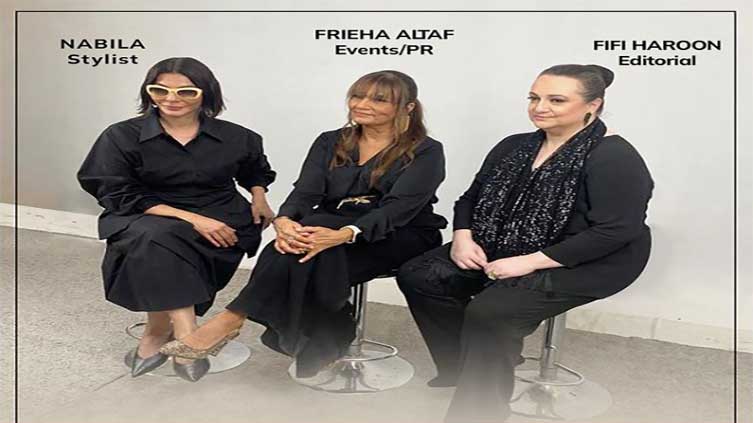 Entertainment
The launch is planned soon to take place at any UNESCO World Heritage site in Pakistan
LAHORE (Web Desk) - Three prominent figures in the Pakistan's fashion industry have joined hand to establish Pakistan's first fashion museum, accompanied by a grand event and exhibition to showcase the nation's rich creative heritage.
Frieha Altaf, Nabila Maqsood, and Fifi Haroon, known for their extensive involvement in Pakistan's fashion industry, have revealed plans for a fashion museum, which is planned to showcase heritage of 75 years fashion history.
The launch is planned to take place at any UNESCO World Heritage site in Pakistan during the Winter/Spring season of 2023-2024.
In an Instagram post, the trio expressed their excitement about the Pakistan Fashion Museum, highlighting its significance as the first of its kind in the country. Alongside the museum, they announced muse gala and exhibition, an annual event where designers would collaborate with celebrity muses to create extravagant and imaginative fashion experiences.
As the event is planned to happen on a heritage site it is being said that the venue and event aims to showcase Pakistan's creative legacy, innovation, and style from the past 75 years while also providing a glimpse into the future of Pakistani fashion for the next 75 years.
In a video announcement, Frieha Altaf, Nabila, and Fifi Haroon emphasized their lifelong dedication to promoting Pakistani fashion both domestically and internationally. They described their efforts as "throwing two lifelines to Pakistani fashion," with a vision to foster creativity, innovation, and excitement within the industry.
The goal is to bring the first fashion gala to Pakistan, where top designers would collaborate with muses and celebrities, creating a space for unrestrained fashion fantasies. Additionally, they aspire to introduce Pakistan's fashion heritage to the world by establishing the first fashion museum in a Pakistan, situated within a UNESCO World Heritage site.