Jeremy Renner broke 8 ribs in 14 places in snow plow accident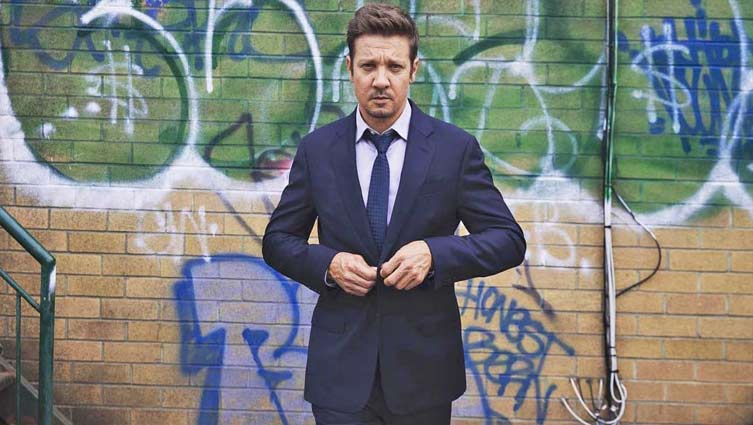 Entertainment
The actor will be seen talking to Diane Sawyer for his first television interview.
ISLAMABAD (Web Desk) - 'Hawkeye' star Jeremy Renner has shared the details of his critical snow plow accident that nearly cost him his life.
The actor will be seen talking to Diane Sawyer for his first television interview since the accident that nearly cost him his life, reports.
The ABC News special, titled 'Jeremy Renner: The Diane Sawyer Interview - A Story of Terror, Survival and Triumph' will air in April ahead of the world premiere of Renner's new series 'Rennervations', which will serve as the actor's first public press appearance since the accident.
"All of it," Renner told Sawyer when asked how much of the pain he remembers.
"I was awake through every moment."
As per 'Variety', Renner was hospitalised for blunt chest trauma and orthopedic injuries at the start of January after his Sno-Cat, a large snow plow that weighs at least 14,330 pounds, ran him over. The actor was trying to help his nephew out of the snow near his home in Lake Tahoe when the Sno-Cat crushed him.
"I see him in a pool of blood coming from his head," Renner's nephew told Sawyer in the ABC News special. "I ran up to him. I didn't think he was alive."
'Variety' further states that a teaser for the Renner interview includes the shocking 911 call made to save Renner's life (the actor is heard moaning in pain as people tell him to 'keep fighting'), as well Sawyer reading off a long list of Renner's injuries, which include "eight ribs broken in 14 places. Right knee, right ankle broken, left leg tibia broken, left ankle broken, right clavicle broken, right shoulder broken. Face, eye socket, jaw, mandible broken. Lung collapsed. Pierced from the rib bone, your liver - which sounds terrifying."
"What's my body going to look like?" Renner remembered thinking about all of his injuries. "Am I just going to be a spine and a brain, like a science experiment?"
The actor remained stoic during the interview clip but briefly tears up when Sawyer said: "I heard that you had, in sign language, you said to your family, 'I'm sorry'."
"I chose to survive. That's not gonna kill me, no way," he said, quoted by 'Variety'.
"I've lost a lot of flesh and bone in this experience, but I've been refueled and refilled with love and titanium."
The teaser features footage of Renner's physical therapy, including him using a knee scooter to move around.
"When you look in the mirror, do you see a new face?" Sawyer asked, to which Renner replied, "No, I see a lucky man."