Gwyneth Paltrow takes the stand in skiing trial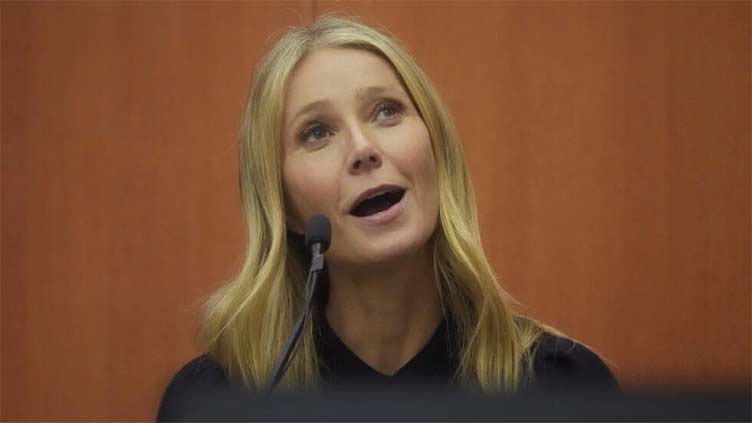 Entertainment
The "Shakespeare in Love" actress is being sued for damages by retired optometrist Terry Sanderson.
Los Angeles (AFP) – Actress Gwyneth Paltrow took the stand in her US trial over a skiing accident Friday, telling a Utah courtroom that the man suing her had crashed into her from behind and was at fault for the collision.
The "Shakespeare in Love" actress is being sued for damages by retired optometrist Terry Sanderson over a skiing accident seven years ago, which his lawyers blame on Paltrow and say caused him damages worth $3.3 million.
Paltrow has in turn countersued, for a token $1 plus legal expenses, and had her chance to speak on the trial's fourth day at a courthouse in the Rocky Mountain resort town of Park City.
"Mr. Sanderson categorically hit me on that ski slope, and that is the truth," said Paltrow, under cross-examination by Sanderson's lawyer.
"When he slid between my skis, I absolutely froze," she recalled.
Asked by Sanderson's lawyer if immediately following the incident she had screamed "You skied directly into my effing back," Paltrow replied: "Yes I did. I apologize for my bad language."
At question in the trial is which of the skiers was further downslope when the crash occurred. Both claim they were hit from behind.
Paltrow told the court that she had briefly feared she was being sexually assaulted.
"I was skiing, and two skis came between my skis, forcing my legs apart, and then there was a body pressing against me, and there was a very strange grunting noise" she said.
"So my brain was trying to make sense of what was happening. I thought, 'Is this a practical joke? Is someone doing something perverted?'"
At the time of the crash, Oscar-winning actress Paltrow was on vacation with her now-husband Brad Falchuk, and Moses and Apple -- her two children with her ex, Coldplay singer Chris Martin.
All three are expected to testify at the trial, where Sanderson's lawyers claim Paltrow fled the scene of the crash.
On Friday, Paltrow acknowledged she left the scene, but said she had been told she could do so by her ski instructor Eric Christiansen, who remained there.
"Mr. Christiansen stayed and filled out the report, made sure Mr. Sanderson was okay, and said to me, 'you can go ahead,'" she said.
"He knew also that my daughter was at the bottom waiting for me," added Paltrow.
The trial began in Park City, in the western state of Utah, on Tuesday.
In his opening statement, Lawrence Buhler, representing Sanderson, said Paltrow had been skiing in a "dangerous" and "reckless" manner, and had caused his client "four broken ribs and permanent brain damage."
On Friday, she repeatedly denied those claims.
"I was gently skiing and he kind of gently skied right into me," she said.
Under questioning, Paltrow acknowledged she did not inquire about Sanderson's injuries or health after the crash.
"I think you have to keep in mind when you're the victim of a crash, your psychology is not necessarily thinking about the person who perpetrated it," she said.
Sanderson is set to take the stand later in the trial.
In his own opening statement, Paltrow's lawyer Steven Owens said Sanderson is "obsessed" with the lawsuit, and that the case was a "meritless claim of false allegation."
In addition to her Oscar-winning acting career, Paltrow has forged a second career marketing wellness products on her Goop website.