Sanam Jung expresses her admiration for Shahid Afridi's morals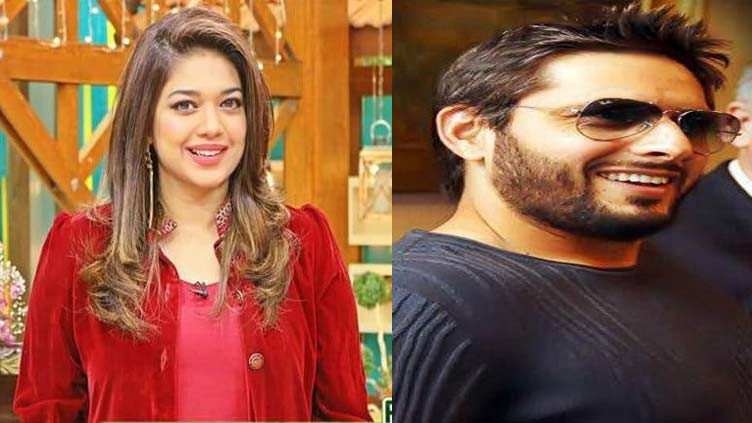 Entertainment
Sanam admitted that Shahid is her favorite person.
LAHORE (Web Desk) - Pakistani actress and morning show host Sanam Jung has expressed her admiration for former Pakistan captain Shahid Afridi and shared the story of her first encounter with him.
Actress Sanam Jung and Ayesha Omar participated in former fast bowler Shoaib Akhtar's program on private channel in which Sanam was asked who she would like to go on a world tour with? The host named Shahid Afridi, Imran Khan and Shadab Khan as options.
The actress said she would like to go with Shahid Afridi, and also shared an interesting story of first meetup with Shahid Afridi. She said I was with my mother in Canada, where I was invited for an event of Shahid Afridi Foundation, but on the same day, my wallet was stolen having money and my ATM cards inside.
"I was in a bad mood and did not attend the event. Later, on my return, I met Shahid Afridi for the first time at the airport. I apologised to him and told him about the incident," she added.
Sanam said Shahid Afridi's morals are very good, he immediately put his hand into his pocket and asked me if I needed money, I can take it from him to which I said no, my mother is with me.
In the interview, Sanam admitted that Shahid is her favorite person, she was very impressed by his act.