Burberry set for 'Britishness' refocus at London fashion week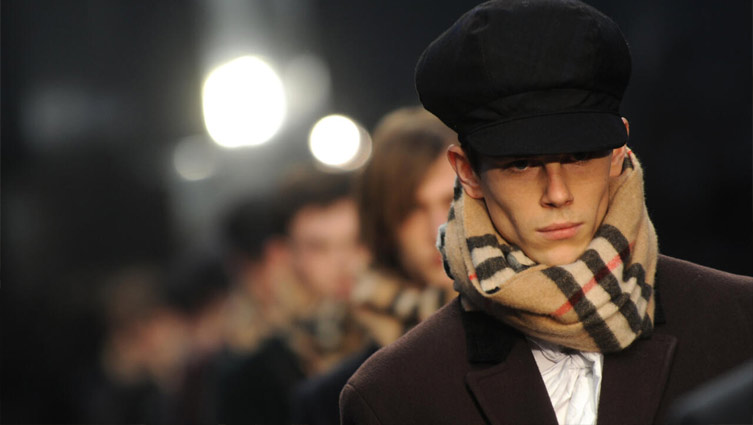 Entertainment
The five-day event is dedicated to Vivienne Westwood.
London (Web Desk) - London fashion week kicks off Friday with Daniel Lee's debut as Burberry creative director among the highlights, as the brand looks set to return to its British roots.
The five-day event is dedicated to Vivienne Westwood, the doyenne of British design, who died in December aged 81.
"Her work not only changed the fashion industry, giving birth to and defining punk, but it also drove positive change globally," the British Fashion Council said in a statement.
London fashion week will feature 47 catwalk shows and a host of other events as well as playing host to Ukrainian fashion week, displaced by the ongoing conflict.
Three Ukrainian designers -- Frolov, Ksenia Schnaider and Paskal -- will show their works as part of the Support Ukrainian Fashion initiative.
New names on the schedule for the digital/physical hybrid event include Noon By Noor, Perte D'Ego, Sinead Gorey, Talia Byre and Tove.
Ahead of Lee's Burberry debut on Monday, fashion watchers have already picked up strong hints about where he intends to take the brand.
Lee, the former creative director of Bottega Veneta, took over from Italian designer Riccardo Tisci in October 2022.
Iconic logo returns
In a teaser released earlier this month, his first creative campaign features a cast of British talent including Lennon Gallagher, Raheem Sterling, Liberty Ross, rapper Shygirl and Vanessa Redgrave -- along with South Korean actress Jun Ji-hyun -- shot in Trafalgar Square and on Albert Bridge.
Although the advertisements featured existing products not designed by Lee, they appear to give a clear indication of his intention to put the emphasis firmly back on the brand's British heritage.
Burberry's iconic equestrian knight logo has also made a comeback, having been ditched by Tisci in 2018.
Another highlight of the autumn/winter 2023 collections will be Moncler Genius's debut, which will go up against Burberry on Monday.
The Art of Genius 2023 will be a "live show on a grand scale", aiming to go "beyond fashion" through an exploration of the power of collaboration across the creative industries, according to the brand.
The line-up will include previous friends and collaborators such as Alicia Keys, Rick Owens and Pharrell Williams.
"It feels like a huge relief to be able to hold London fashion week again," British Fashion Council head Caroline Rush told AFP.
September's event had to be largely scaled back due to the death of Queen Elizabeth II, just as the fashion world was getting back on its feet after the pandemic.
Paying tribute to Westwood, Rush said she "in many ways encapsulated what people think of when they think of British fashion -- that creative freedom, the ability to really challenge societal norms".
'Enormous legacy'
Rush said a memorial service for Westwood on Thursday -- attended by a host of famous faces from Kate Moss to Victoria Beckham -- had been a chance to remember her not just for her "brilliant designs" but also for her activism.
"She has an enormous legacy... It's hard to believe that she is no longer with us," she said.
"But I think there is a sense that her spirit lives on through the creativity of the many young designers who were inspired by her."