Over 300 shows of 'Pathaan' increased by exhibitors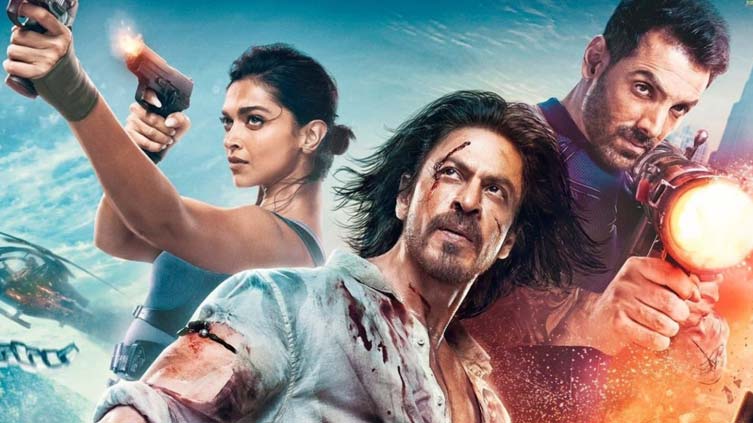 Entertainment
Over 300 shows of 'Pathaan' increased by exhibitors
MUMBAI (Web Desk) – The exhibitors increase over 300 shows of "Pathaan" right after the first show as the film took the box office by a storm.
This is quite unprecedented but also a fact that "Pathaan" has turned out to be a box office monster. The total count of the screens now stands up to 8000 globally that are premiering the film in multiple Indian languages.
Out of these 8000 screens, 5500 screens are domestic whereas 2500 are arranged internationally. "Pathaan" becomes the first ever Hindi film in the history of Indian cinema to witness the biggest release.
The film is directed by Siddharth Anand and produced by Aditya Chopra under the banner of Yash Raj Films. This is the fourth film from Chopra's spy universe.
Until the release of the film, all the assets that the makers released from the film so far for instance the two songs; "Besharam Rang" and "Jhoome Jo Pathaan" along with the trailer turned out to be massive hit among the audience.
Furthermore, "Pathaan" gained more attention because of the cast of the film that features the amazing on-screen duo Shah Rukh Khan and Deepika Padukone. Their chemistry has been a hit since "Om Shanti Om" and continued to be loved later in "Happy New Year" and "Chennai Express".