Sukesh Chandrasekha claims Nora Fatehi borrowed money to buy a house in Morocco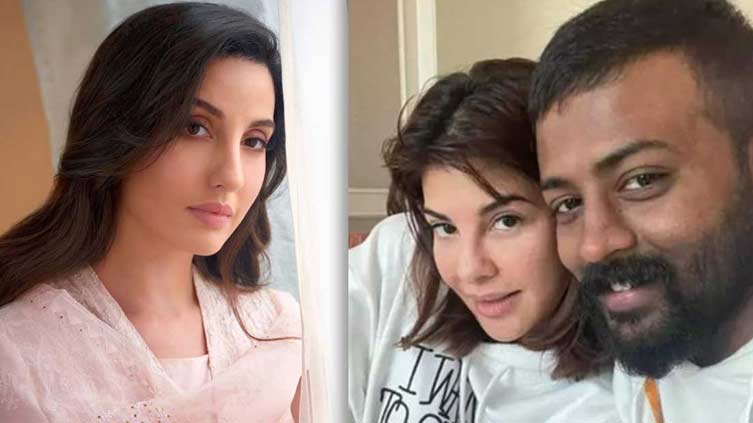 Entertainment
Sukesh Chandrasekha claims Nora Fatehi borrowed money to buy a house in Morocco
MUMBAI (Web Desk) – Bollywood actors Nora Fatehi and Jacqueline Fernandez have recently been in the news due to their association with alleged conman Sukesh Chandrasekhar, who is facing charges of money laundering. The situation has caused a legal dispute between Fatehi and Fernandez, with Fatehi filing a defamation suit against Fernandez, who had said that Fatehi had received gifts from the businessman. Chandrasekhar has released a statement in response to the accusations.
Indian media reported that he addressed the media and said, "Today, she [Fatehi] talks about me promising her a house but she has already taken a large amount from me to purchase a house for her family in Casablanca, Morocco. All these new stories are [being] crafted by her to escape [the] law after [her] ED statement [from] nine months ago."
Chandrasekha said Fatehi was lying about not wanting a car or accepting one from him. According to him, she was after him to gift her a new car as "the CLA she had looked very cheap," which is why he gifted her one after they selected it together. He claimed that there is proof in the form of chats and screenshots available with the ED.
"I wanted to give her a Range Rover but the car was not in stock. She wanted it urgently so I gave her the BMW S series, which she kept using for a long time. As she was not Indian, she asked me to register it in her best friend's husband Bobby's name," he stated. "Me and Nora never had a professional transaction as she is claiming, except for [the one time] she attended an event hosted by my foundation for which official payment was made to her agency."
In Dec, Fatehi slammed claims made by Fernandez and denied receiving any gifts from the alleged conman. She said the only time she had ever spoken to him was when his wife made her speak to him over the phone at an event.
In her plea, she acknowledged an iPhone and a handbag from Gucci that she received as gifts from Chandrashekhar's wife, Leena. About a luxury car, Fatehi said that a payment was made for directing a movie and it was her brother-in-law who was approached by Chandrashekhar, instead of her.
The 32-year-old alleged conman was arrested last year for a link between his money laundering case and a 2017 Election Commission bribery case, according to Indian media. He was put in jail after the central investigation found him guilty of cheating and extorting money from some wealthy individuals.