'Mere gaon main bijlee ayi hai' - Faisal Kapadia waxes lyrical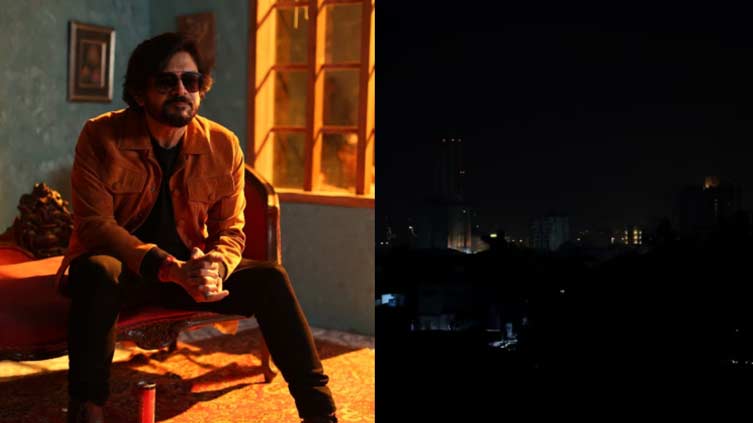 Entertainment
'Mere gaon main bijlee ayi hai' - Faisal Kapadia waxes lyrical
LAHORE (Web Desk) – Millions of people were without electricity as Pakistan experienced a nationwide power outage on Monday due to "reduced frequency" in the national grid. The power cuts affected all major cities, including Karachi, Lahore and Islamabad.
Soon after the blackout, the social media was hit with hilarious memes with several complaining about the issue.
Pakistan's one of the biggest singers and music composer Faisal Kapadia also sarcastically reacted to the power outage after it was restored. "Mere gaon me bijlee agayee hay," he wrote on Twitter.
— FK (@faisalkapadia) January 24, 2023
The breakdown was caused by a fault in the national grid about 7:30am on Monday. Minister for Energy Khurram Dastagir had ordered to restore the power by 10pm but it has still not been fully fixed. Several issues have been faced by the people with many also have no water due to a lack of power for the pumps.
The outage hit Internet and mobile phone services as well. Several companies and hospitals said they had switched to back-up generators but disruptions continued across the board.