Rakhi Sawant arrested in Mumbai in case filed by Sherlyn Chopra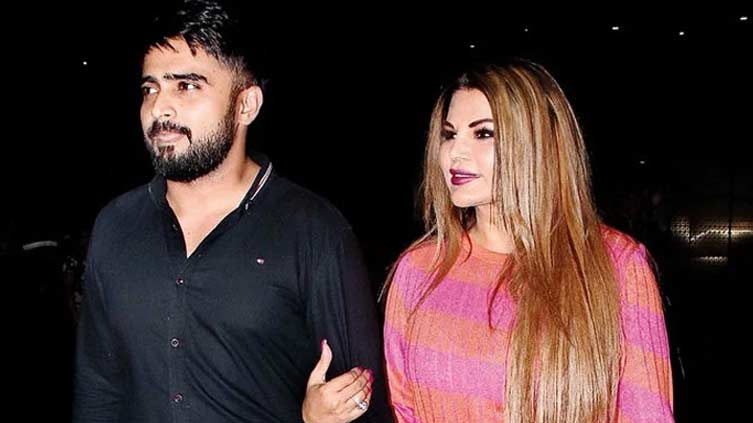 Entertainment
Rakhi Sawant arrested in Mumbai in case filed by Sherlyn Chopra
MUMBAI (Web Desk) – Bollywood actor and model Rakhi Sawant has been detained in connection with an FIR filed against her by actor Sherlyn Chopra. She has been detained by Mumbai police.
Rakhi was reportedly supposed to launch her dance academy, which she's partnered with her husband Adil Durrani, on Jan 19. But, on the same day, she was detained by Amboli police.
Sherlyn Chopra took to Twitter to inform everyone about Rakhi s arrest. She tweeted, "Amboli Police has arrested Rakhi Sawant in respect of FIR 883/2022. Yesterday, Rakhi Sawant's ABA 1870/2022 was rejected by the Mumbai session court."
— Sherlyn Chopra (@SherlynChopra) January 19, 2023
Last year, Rakhi had lashed out at Sherlyn Chopra for her statement against #MeToo accused Sajid Khan. After recording her statement against Sajid Khan on Oct 29, Sherlyn spoke to the media and alleged that Salman Khan was protecting the filmmaker. However, Rakhi defended Sajid as she lambasted Sherlyn for her statement. Talking to the media persons, Rakhi said the police knew which complaint has merit and which does not. Later, Sherlyn filed a complaint against Rakhi for alleged defamation.
Meanwhile, Rakhi recently converted to Islam and was reportedly departing to perform Umrah with her husband Adil Khan Durrani.