Frequent telecast of Amitabh's epic movie riles viewer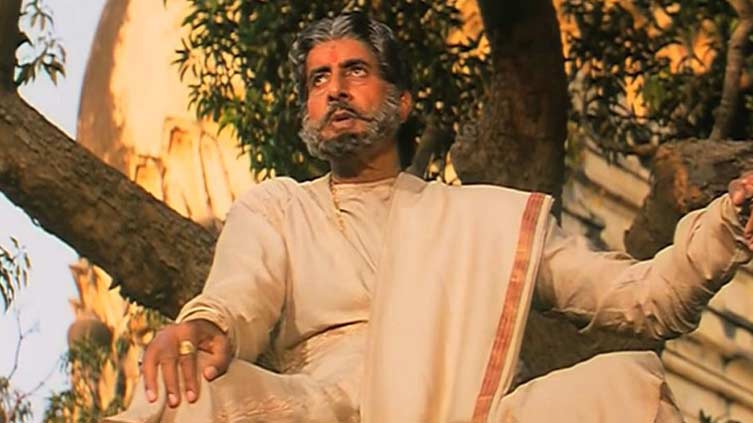 Entertainment
Frequent telecast of Amitabh's epic movie riles viewer
MUMBAI (Web Desk) – "Sooryavansham", is a family drama film starring Amitabh Bachchan, which has gained immense popularity and become a cult classic. The film has been re-aired multiple times on Sony Max, and has become a pop-culture reference, inspiring many memes and even becoming a meme itself.
The film s popularity has made it to be one of the most-watched films on the channel. Due to the film s enduring popularity, it continues to be a favourite among audiences and has been able to stand the test of time.
Despite its massive popularity, one viewer has grown annoyed with the repeated telecast of "Sooryavansham" on the channel. As a result, he wrote a humorous letter raising some sharp and pressing questions about the film and Amitabh Bachchan.
The letter, drafted in Hindi, states, "I humbly request that your channel has acquired the rights to air the film 'Sooryavansham' and through your kindness, I and my family have become well-acquainted with Heera Thakur and his family. I would like to know how many times your channel has aired this film so far, and how many times it will be aired in the future. If the repeated airing of the film has any negative impact on our mental health, who should be held responsible? Please provide this information."
— Gautam (@yours__gautam) January 19, 2023
As soon as the user shared their complaint about SET Max, many other Twitter users responded by sharing funny memes and jokes from the iconic movie.