Aiman, Minal warn Feroze of legal action for leaking personal info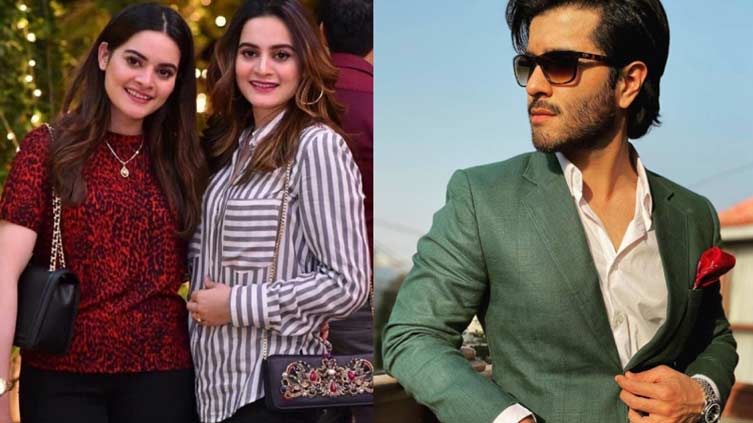 Entertainment
Aiman, Minal warn Feroze of legal action for leaking personal info
LAHORE (Web Desk) – Actor Feroze Khan had been making headlines due to his actions in a domestic violence case. He has now created further controversy by leaking the personal contact information of several Pakistani celebrities in a complaint he filed. The complaint names his ex-wife Aliza Sultan Khan, as well as Aiman Khan, Asim Azhar, Farhan Saeed, Sharmeen Obaid Chinoy, Osman Khalid Butt, Musaddiq Malik, Minal Khan, Mira Sethi, Sarwat Gillani and Yasir Hussain.
This action has caused an uproar from the celebrities involved and many of them have expressed how their privacy has been violated.
Aiman and Minal Khan expressed how their privacy was breached. Aiman penned down a detailed note on how her privacy was compromised and how mentally draining it was.
Minal warned Khan of a strict and legal action. "Such actions are illegal - This being said I will be taking very strict legal action against Feroze khan for leaking my private information on social media along with multiple other famous individuals."
On Wednesday, Sarwat Gilani had said two days ago the "Khaani" actor had one ex-wife and her lawyer and now he will have to face 10 celebrities and their lawyers after him. Her husband, Fahad Mirza, criticised Feroze on social media by calling him a "moron of the highest order". Actor Yasir Hussain also called Khan out for pushing him in trouble. While singer turned actor Farhan Saeed demanded a public apology from Khan or face consequences of his act. The Oscar winning director Sharmeen Obaid Chinoy also wrote in one odf the comments to wait till she sends a notice to Feroze.
Feroze had initially shared the legal document on social media but later deleted it, and instead wrote a tweet about his legal team serving defamation notices to those who made false and baseless allegations. Unfortunately, by the time he removed the notice from his official Twitter account, it had already been shared widely and viewed by many of his followers.