India's 'RRR' an unlikely underdog in Hollywood awards race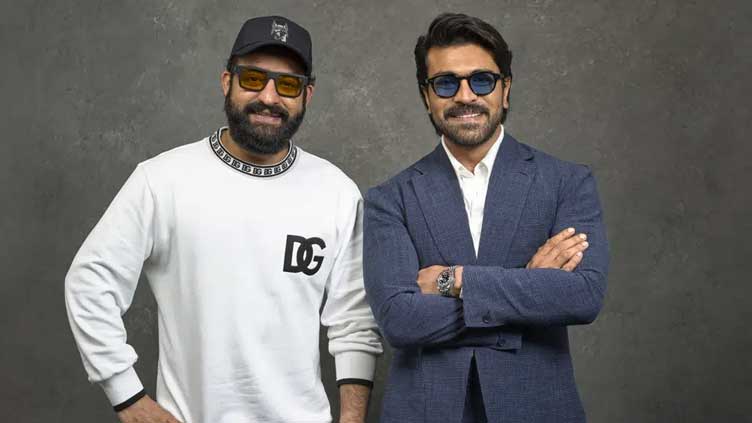 Entertainment
India's 'RRR' an unlikely underdog in Hollywood awards race
LOS ANGELES (AP) — Hollywood's awards season has found an unlikely underdog in "RRR."
S.S. Rajamouli's three-hour maximalist action epic is one of India's most expensive and top-grossing films of all time. It pairs two of the country's biggest stars, N.T. Rama Rao Jr. and Ram Charan, and topped Netflix streaming charts over the summer.
It's been showered with praise from the likes of J.J. Abrams and Jessica Chastain. It won best original song at the Golden Globes for the exuberant "Naatu Naatu" and has five Critics Choice Awards nominations, including for best picture.
But the Academy Awards generally shun foreign films and over-the-top action movies in key categories. And " RRR" can't win the international feature film Oscar because India submitted Pan Nalin's much quieter "Chhello Show" instead. A nomination for best picture at the Oscars remains a long shot.
To give their film a final push, Rama Rao Jr. and Charan traveled to Los Angeles to walk the Globes grey carpet, mingle with the likes of Cate Blanchett at parties, and attend packed screenings for potential awards voters, including one at the TCL Chinese Theatre in Hollywood that featured a riotous dance party during the "Naatu Naatu" scene.