Saif Ali Khan was 'afraid' of watching Vidya Balan's 'The Dirty Picture'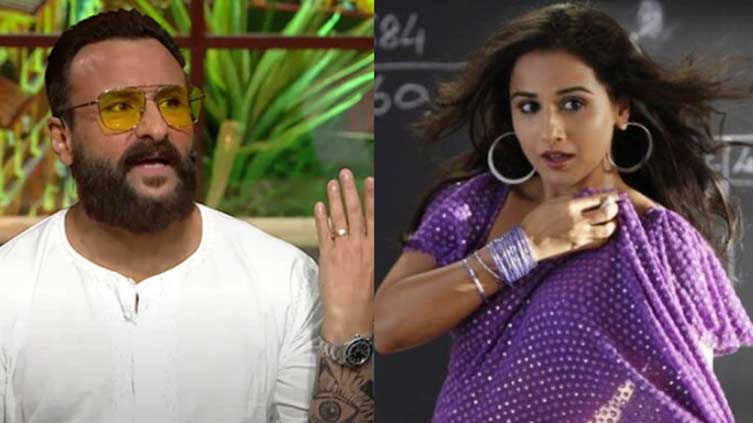 Entertainment
Saif Ali Khan was 'afraid' of watching Vidya Balan's 'The Dirty Picture'
LAHORE (Web Desk) – Bollywood's "entertainment" movie "The Dirty Picture" starring Vidya Balan was one of its kind. It was a film that provoked thoughts.
It broke stereotypes and addressed a lot of existing issues in the film industry, however, there was one actor who chose not to watch it. Saif Ali Khan couldn't watch it.
Kareena Kapoor Khan appeared in an interview back in 2012. She revealed that she kept pressurising Saif into watching the film but he just couldn't bring himself to watch it. The reason why Saif wasn't watching it was his fear that Kareena would also want to do a similar film.
"The Dirty Picture" is a life story of a south Indian actress named Silk Smitha. Her reason of popularity was abundance of bold roles and dance numbers she did throughout her career. She died at the age of 33.