Mehwish Hayat moves SHC against YouTuber Adil Raja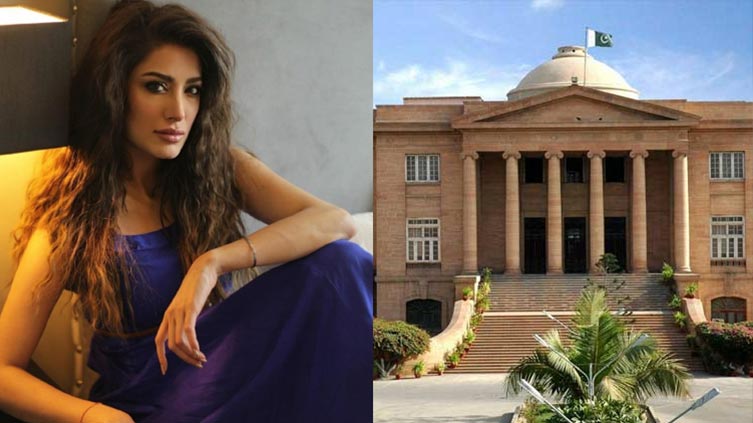 Entertainment
Mehwish Hayat moves SHC against YouTuber Adil Raja
KARACHI (Dunya News) – Pakistani actor Mehwish Hayat filed a suit in Sindh High Court (SHC) on Wednesday against YouTuber Major (r) Adil Farooq Raja for spreading defamatory rumours.
View More - Mehwish Hayat reportedly hires bodyguards after conspiracy rumours
"Ms Marvel" actor Hayat's lawyer Khawaja Naveed filed the petition in court on her behalf. In the petition, she claimed that due to the defamatory content on social media against her, her fame and reputation has been badly affected and prayed to the court to order to remove all the content related to her from social media and YouTube.
She also prayed to the court to take strict action against Adil Raja. Earlier on Jan 5, Kubra Khan filed a petition in the SHC against the former army officer for making false allegations against four female actors in the media industry without caring about the consequences that would follow.
View More - Kubra to record her statement before FIA in YouTuber defamation case
She stated that the honour and dignity of the said female actors were hurt and compromised due to Adil Raja's fabricated allegations. The petition named 27 social media accounts, consisting of 14 Twitter and 13 Instagram accounts that were identified and requested to be blocked.
It was further stated that despite approaching the FIA and PTA, no action was taken against the YouTubers and during that time, the reputation of the said female actors suffered irreparable damage. Raja later clarified, in another video, and retracted his earlier position.
Mehwish, Kubra and Sajal Aly had earlier also criticised the defamatory content on social media against the actors.