'Pathaan' action filled trailer finally out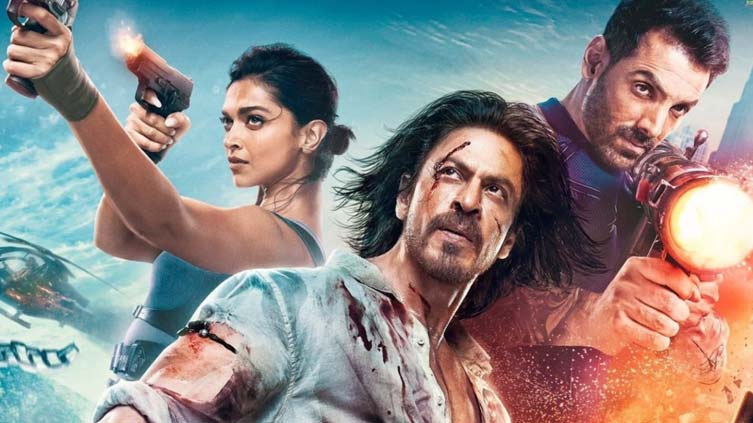 Entertainment
'Pathaan' action filled trailer finally out
LAHORE (Web Desk) – The trailer of Shah Ru Khan's most awaited movie "Pathaan" is finnaly out. The trailer is full of action where Badshah himself, Deepika Padukone and John Abraham can be seen in breathtaking action.
The king of romance, seems to have mastered an entirely new genre with "Pathaan". The trailer sees him performing death-defying stunts, taking on baddies in his impeccable style, and looking his hottest with those abs.
On the other hand, both Deepika and John are lending excellent support to SRK by playing to their strengths. While DP is setting the screens on fire with her stunning looks, John is shelling out major "Dhoom" vibes as the antagonist.
Shah Rukh also shared the trailers' clips on his Instagram. "Mehemaan nawaazi ke liye #Pathaan aa raha hai, aur pataakhen bhi saath laa raha hai," he wrote as caption.
Backed by Aditya Chopra's Yash Raj Films, "Pathaan" is slated to hit theatres globally on Jan 25.