Doppelganger has Bollywood star Johnny Lever in stitches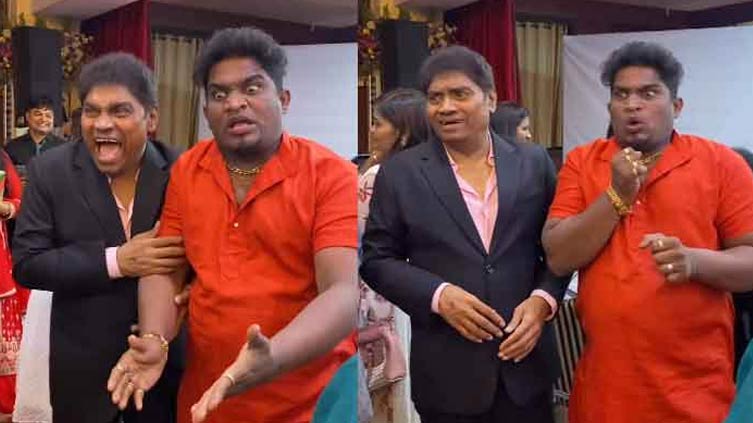 Entertainment
Bollywood's Johny Lever amazed by lookalikes mimicry
LAHORE (Web Desk) – Bollywood actor and comedian Johnny Lever was amazed by the mimicry of his lookalike.
The famous comedian attended an event where the young artist Rohan Lagas amazed him with his great mimicry skills. Rohan also shared the video of his mimicry of Johnny Lever on Instagram, which went viral on social media. In his caption he also wrote that his dream has come true.
Johny is one of the India's first stand-up comedians. He was last seen in Rohit Shetty's "Cirkus".