Published On 14 June,2021 09:44 am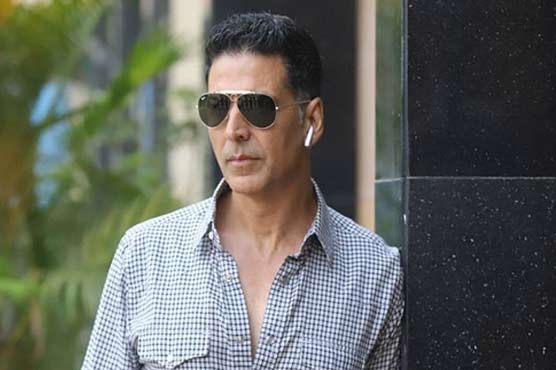 Akshay Kumar clarifies he didn't fight real Undertaker in Khiladiyon Ka Khiladi
Mumbai (Online): Akshay Kumar shared a hilarious meme about how he had defeated the Undertaker in his film Khiladiyon Ka Khiladi with a major clarification.

Actor Akshay Kumar is celebrating 25 years of his action film Khiladiyon Ka Khiladi. Upon the eve of the film's silver jubilee, Akshay took to Twitter to share a 'hilarious note' about the movie.

Akshay Kumar reposted a meme about how he was among the few people who managed to beat wrestling icon Undertaker in his career. The meme appeared to be referring to his movie, Khiladiyon Ka Khiladi in which his character Akshay fights the Undertaker.

However, Akshay clarified that it was not actually the Undertaker that he fought in the movie but Brian Lee who played the wrestler. "A hilarious note to mark 25 years to the release of #KhiladiyonKaKhiladi tomorrow! A fun fact though: it was wrestler Brian Lee who played The Undertaker in the film," he tweeted.
A hilarious note to mark 25 years to the release of #KhiladiyonKaKhiladi tomorrow!
A fun fact though: it was wrestler Brian Lee who played The Undertaker in the film pic.twitter.com/w7J5z3QGBQ

— Akshay Kumar (@akshaykumar) June 13, 2021