Last Updated On 16 December,2019 11:11 pm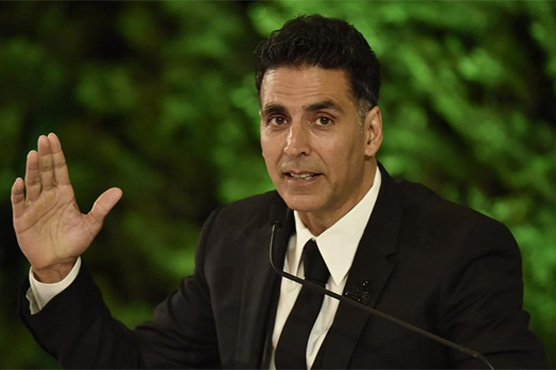 Students were protesting against the new controversial citizenship amendment bill.
(Web Desk) – Bollywood superstar Akshay Kumar clarified his like on a tweet showing video about the police barging into Jamia Millia University in India, and abusing students with tear gas and baton charges.
The Indian police clashed with the unarmed protesting students and activists, and made use of force on students of JMI University. They on government orders raided the educational institute to end the protests. However, the nature of the raid turned violent which resulted in injuring hundreds of young students, mostly Muslims.
Scores of students were detained and hundreds were beaten ruthlessly by the police. The Indian police also raided Jamia Millia mosque and brutalized hidden people and broke one of the girls' legs.
Following the event, several Bollywood celebrities took to Twitter and raised their voice against rising Tension in India after the controversial citizenship amendment act.
Surprisingly, the highly respected and principled actor, Akshay Kumar, was seen liking the video of the oppression being executed on the students. Many people slammed Bollywood's Khiladi for his indirect immoral support for the act.
For people requesting Bollywood stars for raising their voice against police brutality on Jamia students. Here is our Hero @akshaykumar who "likes" a tweet mocking brutal attack on Jamia Milia students. He has now unliked it. #JamiaProtest pic.twitter.com/tgYwOiHDQ6

— Mohammed Zubair (@zoo_bear) December 16, 2019
Akshay Kumar cleared the air by expressing, "Regarding the 'like' on the tweet of Jamia Milia students, it was by mistake. I was scrolling and accidentally it must have been pressed and when I realised I immediately unliked it as in no way do I support such acts."
Other Bollywood celebrities showed solidarity against the heinous act coerced by Delhi police on innocent students.
We are with the students! Shame on you @DelhiPolice

— Konkona Sensharma (@konkonas) December 15, 2019
I strongly condemn the violence that the police have shown in dealing with the students. In a democracy the citizens have the right to peacefully protest.I also condemn any kind of act of destruction of the public properties. Violence is not the solution for anything!

— Rajkummar Rao (@RajkummarRao) December 16, 2019
This has gone too far.. can't stay silent any longer . This government is clearly fascist .. and it makes me angry to see voices that can actually make a difference stay quiet ..

— Anurag Kashyap (@anuragkashyap72) December 16, 2019
To speak with silence when we should protest is what makes cowards out of men. India is burning. One can't be mute anymore.

— Pooja Bhatt (@PoojaB1972) December 16, 2019