Last Updated On 13 August,2018 02:26 pm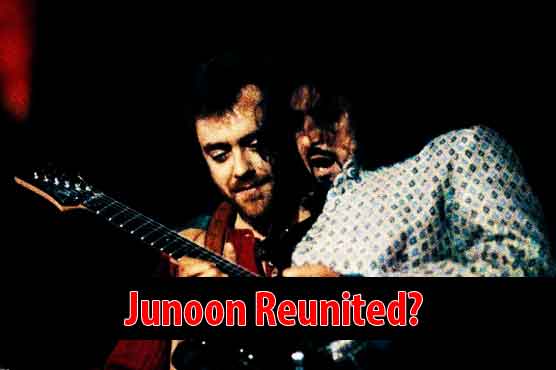 Salman Ahmed reveals if Junoon is finally making a comeback
(WebDesk) – The waves of change have started to gain momentum all over the country as Pakistan embraces itself to tackle newer and graver challenges.
If we talk about change we can most certainly testify to the fact that change, although slow and steady, has not only started politically but it can be seen in other aspects as well. For instance, a musical revolution has occurred over the past few years and hopefully will continue to do so as Pakistan gets ready for a new dawn under new leadership.
One musical sensation that united the entire country as one, back in the 90s, was none other than Junoon. With its unique musical structure, power packed performances, attractive aura and a charm like none other, Junoon waved the country's flag all over the world with pride and dignity. Timeless songs like 'Lal Meri Pat', 'Khudi', 'Garaj Baras', 'Ghoom Taana' and 'Sayonee' became the band's reason for success as they continued to impress all over the globe.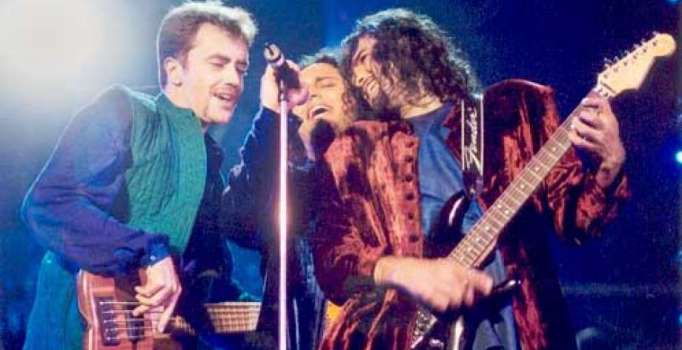 ---
Like all great things, the members of the band bid farewell to one another and the band split owing to personal differences. Ever since their famous split, there have been countless rumors of a possible 'Junoon' reunion but the reality has always stated otherwise.
Similar to the past, the band is rumored to be making a comeback very soon but is this news also false? To find out, our team sat down with Junoon's lead guitarist and Pakistan Tehreek e Insaf's proactive party worker, Salman Ahmed Sufi.
RA: Junoon was THE band back in the day, what exactly happened that made the members drift apart?
SA: Every artist has to grow as a human being. Being famous in a rock band is ok but doing something for social welfare is a greater purpose. I moved to the US because of my work as a UN goodwill ambassador & professor at Queens college. I also wanted to work with international artists like Peter Gabriel & Melissa Etheridge. Ali, on the other hand, was keener on pursuing a solo career & do films.
RA: There have been countless talks of Junoon s reunion in the past, what made you finally realize that the time was right?
SA: We have a mutual feeling that now as Pakistan sets itself for a new journey, this is the right time to reignite the passion and patriotism, most specifically the 'Junoon' that was missing amongst the masses for a long time.
RA: 14th August 2018 will mark the 20th Anniversary of Junoon's album "Azadi". Talk us through the journey as to what made you come up with the album back in the day?
SA: I feel that the fascinating and timeless poetry of the Sufi saints & Allama Muhammad Iqbal was the main inspiration that led to the making of our famous album, "Azadi"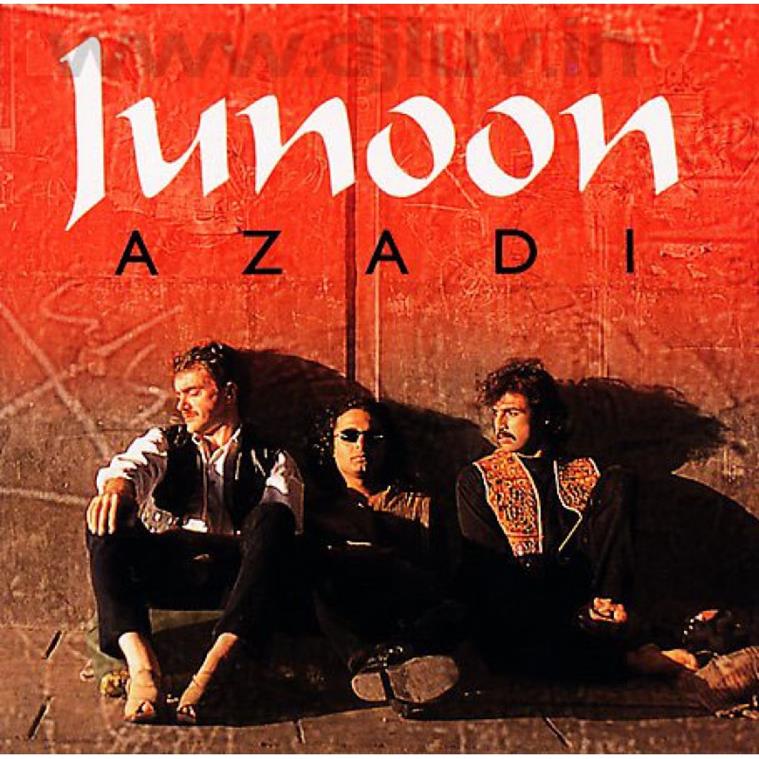 ---
RA: What is your personal favorite song from the album and why?
SA: Well personally, I have a lot of favorites but the song "Khudi" would top my list as I feel it brings the true Junoon out of me the most.
RA: Looking back at the golden days, what is your personal favorite memory that you experienced with the band members?
SA: Winning the Best International group award in India is certainly a high point fur the band as a whole. Other than that, the New York Times recognised Junoon as the Biggest rock band in South Asia, this was a collectively proud moment for all of us as well.
RA: Does Salman Ahmed have any regrets specifically with regards to Junoon?
SA: I believe that I always live in the present, hence I have no regrets at all.
RA: Talk a little bit about your upcoming project with Peek Freans Sooper.
SA: The 'Sooper Hai Pakistan Ka Junoon' project comprises of 12 months of exciting events & activities that will be held all across Pakistan. Pakistanis will witness the project in full flow from 14 August.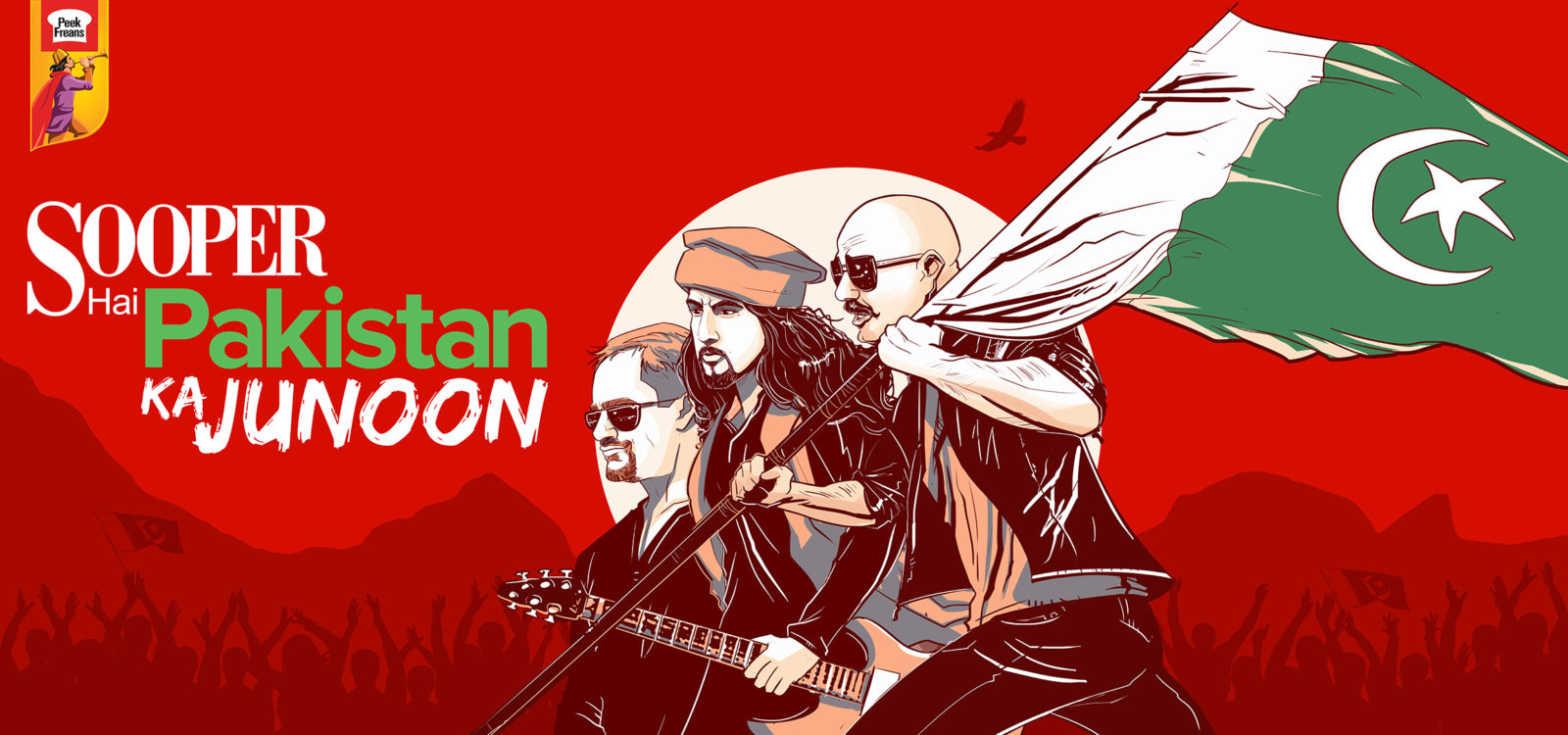 ---
RA: What can the fans expect from the Junoon of today?
SA: I can say with certainty that Junoon is re-energized, re-vitalized and determined to rock the world once more.
RA: Is Junoon here to stay for long?
SA: Junoon is timeless & ageless.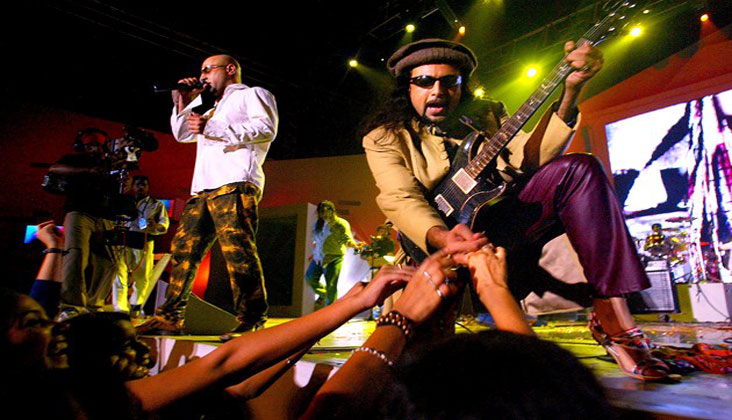 ---
RA: Now that Imran Khan is set to take oath as Pakistan s new PM, what expectations do you hold for "Naya Pakistan"?
SA: InshAllah, Naya Pakistan will see a golden era of peace, prosperity & Junoon under the leadership of the new Prime Minister Imran Khan.
Picture Credits: Salman Ahmed
Interviewed by: Raacikh Asghar