Last Updated On 15 July,2017 05:28 pm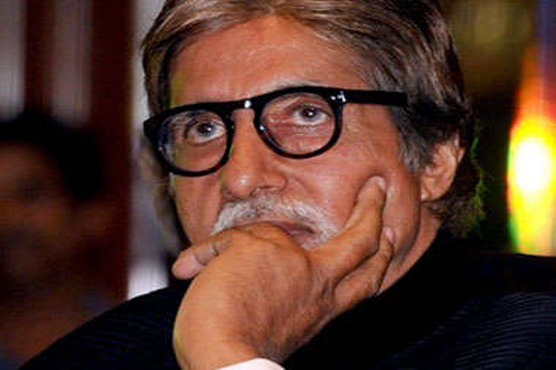 Bollywood superstar Amitabh Bachchan takes to Twitter to press for responses to his texts from stars
(Web Desk) - Amitabh Bachchan has been calling out on the younger generation of Bollywood stars who simply fail to acknowledge his birthday text messages.
According to a report by NDTV, the famous Indian actor and director was advised by a fan to use WhatsApp instead of texting after he commented on Twitter that fellow actor Ranveer Singh didn't acknowledge the birthday text message he sent. Though Singh replied that he totally did .
The incident occurred when Singh posted a comment on Twitter thanking a fan for a birthday wish. Bachchan used the opportunity to ask Singh whether he had received the SMS he had sent the actor for his birthday because he not received a reply to the text. In response to this, Singh tweeted he actually did.
---
hey .. but what about my intention .. sent you sms greetings for your birthday .. did not get a reply .. did you see it .. !??

— Amitabh Bachchan (@SrBachchan) July 13, 2017

Except that i TOTALLY replied! I just cross checked it too! You were in fact one of the first to even wish!

— Ranveer Singh (@RanveerOfficial) July 13, 2017
---
He also used the moment to express his admiration of Bachchan stating that it was the little things like this that made the actor the "greatest of all time", and that he was blessed that Bachchan even knew of his existence.
---
And it s the little things like these, that make you THE GREATEST OF ALL TIME !!! #bachchan #GOAT I m blessed that you even know i exist!

— Ranveer Singh (@RanveerOfficial) July 13, 2017

---
This is not the first time Bachchan has had trouble with texting. A month ago, Indian actress Sonam Kapoor missed a message from him when he texted to wish her a happy birthday. The senior star used Twitter to press for an explanation on that occasion as well when he tweeted, "This is Amitabh Bachchan, my dear. I sent you an SMS on your birthday and you never replied," To this Sonam responded with an apology saying that she always replied and had never gotten the text.
---
... and what about ME .. this is Amitabh Bachchan my dear .. i sent you an sms on your birthday and you never replied ..aaarrrgghh !!

— Amitabh Bachchan (@SrBachchan) June 12, 2017
Oh my god sir!! I didn t get it!! I always reply!! Thank you so much! I got @juniorbachchan message I m so so sorry https://t.co/AwG4S9W2xr

— Sonam Kapoor (@sonamakapoor) June 12, 2017
---
Amitabh Bachchan is one of the most active Bollywood personalities on social media with over 27.8 million followers on Twitter.