Last Updated On 23 June,2017 03:59 pm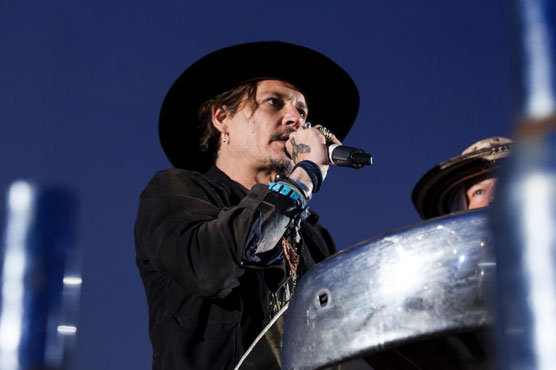 The actor made these remarks during a speech at the Glastonbury festival.
(Web Desk) - Johnny Depp has landed himself in hot waters when he made a remark that seemingly implied that he wanted to assassinate the president of the United States.
According to reports in foreign media, while making a speech during the Glastonbury festival, the Pirates of the Caribbean star asked the crowd, "Can we bring Trump here?"
To this question, the British crowd jeered their disapproval, "No!"
The actor continued with another insulting remark and said that Trump needed help.
He then continued, "This is going to be in the press, and it will be horrible," he said. "When was the last time an actor assassinated a President?" he asked.
His remark seemed to be a reference to the actor John Wilkes Booth, who assassinated US president Abraham J Lincoln in 1865.
After putting forth the question, Depp said, "I want to clarify. I am not an actor. I lie for a living," to much laughing and cheering from the crowd.
It seems this is not something that will be ignored by the president or his staff. Afterall, threatening to kill the president of your country is no joke, even if it was meant as a joke.
The US Secret Service, which is responsible for the security of the president of the United States, informed CNN that they are aware of the comments that Johnny Depp has made against Donald Trump. However, they did not specify as to how they would deal with the problem.
Secret Service Staff Assistant Shawn Holtzclaw told CNN, "For security reasons, we cannot discuss specifically nor in general terms the means and methods of how we perform our protective responsibilities."
The Blow actor is known for his witty remarks and actions which usually come to the forefront during award shows, interviews and speeches. This is not the first time that the actor has gone after the someone who is now the most powerful person of his country. Last year, Johnny Depp played Donald Trump in the Hollywood comedy movie, Funny or Die .