Italy arrests six in crackdown on fentanyl smuggling from China to US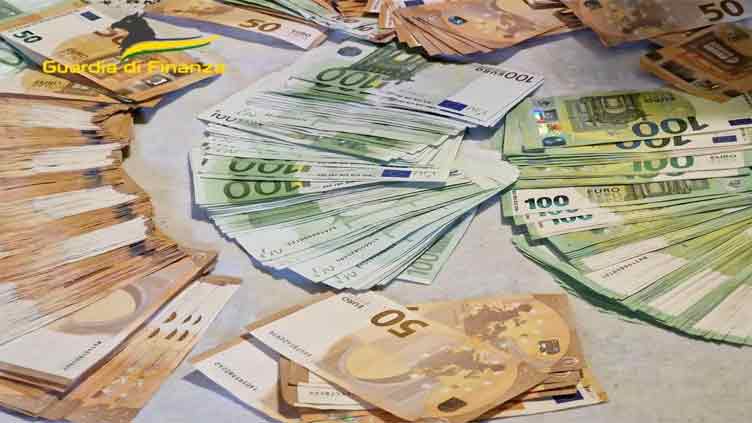 Crime
US rate of drug overdose deaths more than tripled from 2016 through 2021
MILAN (Reuters) – Italian police have arrested six people in a crackdown on a network that allegedly played go-between for fentanyl trafficking from China to the United States, Guardia di Finanza police and prosecutors in the northern city of Piacenza said on Wednesday.
"It was really good work, achieved through direct cooperation with investigators from the US Drug Enforcement Administration (DEA)," Piacenza chief prosecutor Grazia Pradella told Reuters, adding that US police arrested 11 other people and seized 2 kg of the synthetic drug.
Washington is hoping to secure more cooperation from Beijing in combating production of the potent synthetic opioid fentanyl, a scourge in the United States.
The rate of drug overdose deaths involving fentanyl more than tripled from 2016 through 2021 in the US, according to the US Centers for Disease Control and Prevention (CDC).
Among those arrested in Italy is the alleged head of the network, a 51-year-old Italian man suspected of buying fentanyl from China over the past three years. He sold it on to buyers in the United States, and in one case in Mexico, the chief prosecutor said.
The investigation began in April after a report sent by the DEA liaison officer at the US embassy in Rome, Guardia di Finanza police said in a statement, adding the fentanyl arrived in Piacenza inside packages sent from China and labelled as containing electronics or books.
Police said they were able to trace 100,000 packaged doses and that related economic transactions amounting to more than 250,000 euros ($275,000) took place through untraceable payment instruments using cryptocurrency.
The judge in Piacenza had ordered seven arrests but a Ukrainian national is a fugitive and international law enforcement agencies have been alerted to track him down, police said.
Italian police also found that the group had minted near-perfect fake Swiss coins, smuggled them across the border to Switzerland where they laundered them through automated sports betting machines and bitcoin ATMs.
The conversion of bitcoins back into euros was then entrusted to people in Eastern Europe who would return the "cleaned" sum minus 7 per cent commission to the counterfeiter in Piacenza.
Police said they seized 300,000 euros in cash, about 26,000 euros in bitcoin, 70 computer devices and three valuable watches, as well as a property and the equipment for counterfeiting currency.