Police arrests ten suspects including two women from Kacha area of Shikarpur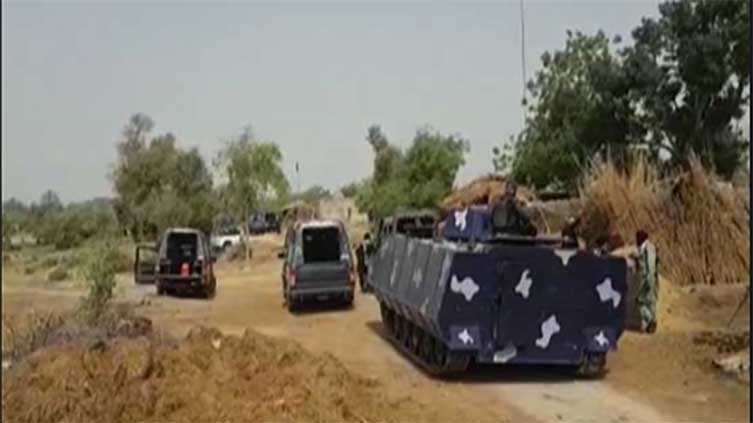 Crime
Police operation in Kacha area involving armored cars, arrests ten suspects.
SHIKARPUR (Dunya News) – The police arrested ten suspects after a heavy operation in Kacha area of Shikarpur. The arrested suspects includes two women. The suspects were living in remote areas to easily commit crimes in the surrounding areas.
SSP Shikarpur Faizan Ali said, more than 15 homes of the suspects were also demolished during the operation. The demolished homes were being utilised to run a criminal network involved in honey-traps, extortions, robberies and other crimes.
According to the police, the operation included heavy armored car as well. It would be worth-while to mention that previously some policemen were martyred by the criminals in Kacha area and a grand operation was held afterwards.
However, the criminal networks have again started gathering strength in the remote areas.The police is committed to arrest all the habitual criminals, demolish their residences and evict their accomplices from the remote areas.