Police declare two-year-old guilty of fraud, absconder in BISP scam case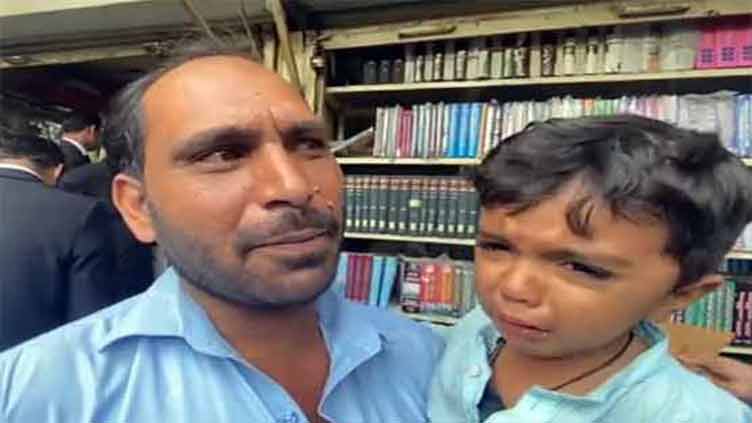 Crime
Police declare two-year-old guilty of fraud, absconder in BISP scam case
KARACHI (Web Desk) – Police on Monday declared a two-year-old boy guilty of fraud as well as absconder in the Benazir Income Support Program (BISP) scam case.
The child's father approached the judicial magistrate for his bail. He said the police were conducting raid to arrest his child as they had accused him of scanning fake finger prints to withdraw money offered under the BISP.
A lawyer representing the child said the investigation officer had accused the child for bribes, therefore, the Sindh IG should initiate proceedings against the officer.