CJP takes suo moto notice of brutal torture on 10-year-old boy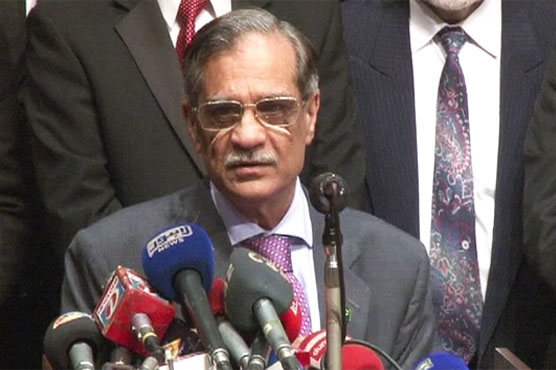 CJP has issued notice to DPO Shaikhupura to appear in court on August 7
ISLAMABAD (APP):Chief Justice of Pakistan (CJP) Justice Mian Saqib Nisar has taken suo moto notice of brutal torture on Zohaib, a 10 years boy resident of Shaikhupura Punjab by a local Pesh Imam of a Mosque on allegation of theft of few rupees from the Mosque.

The father of the boy was labourer who visited Police Station Saddar Shaikhupura to get FIR registered against the Pesh Imam but reportedly he was expelled from the Police Station by the mohrar that you are father of a theft.

Taking notice of the matter, the Chief Justice of Pakistan has issued notice to DPO Shaikhupura to appear in court on August 7 at Islamabad along officials of concerned police station with relevant record.